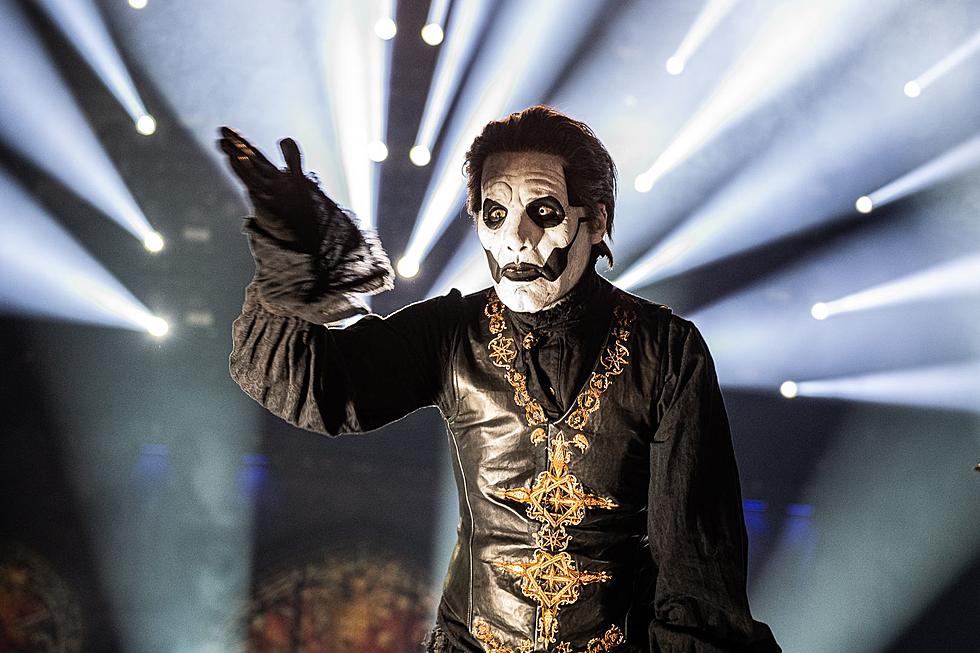 A 'Good Change' Is Coming to Ghost Before 2023 Tours, Says Tobias Forge
Kevin Wilson, Loudwire
By now, Ghost fans are quite used to change within the band and there's always a new or unexpected twist lurking somewhere. It appears 2023 will not be immune to this as leader Tobias Forge tells Metal Hammer that "good change" is coming before the band embarks on their next series of tours in support of last year's Impera album.
"We're doing a lot of touring again. On previous album cycles we've done four legs in America and two or three in Europe and repeated," says Forge, previewing what's in store for Ghost throughout this year, "We're going to go into every territory next year, but there's going to be one European tour, one American tour. We are going to do a little bit of everywhere."
"There'll be a little bit of something up in upper Asia, on the far end there – a very well-established country with a lot of pop cultural fascination, and the home of video games," he continues, "And there's going to be something in the Oceania world, and there might be something south of Panama, and there might be something slightly north of Panama. It feels pretty solid."
The band's touring ethic has paid dividends as Ghost have become one of the biggest bands in rock and metal over the last dozen years, also notching their highest Billboard 200 chart debut last year as Impera ascended to No. 2.
Careful to not divulge too much precious information, Forge informs Metall Hammer, "We're going to come out with a little bit of change before that – good change. We're not going to go silent. Some things are public, other things not in public view, but there are a lot of things brewing."
Could we see the fifth incarnation of Papa Emeritus or a new frontman figure entirely? Perhaps the Nameless Ghouls will don new outfits? Or is it something else altogether? Only time will tell...
As Ghost continue to enjoy increasing success on the road, Forge told Loudwire in our 2022 Artist of the Year interview that he has even bigger dreams for what a Ghost show can look like, particularly in large outdoor spaces or even a stadium show of their own.
"Rammstein, obviously, is the perfect example of exactly just that," Forge says of transforming the show into a massive outdoor spectacle.
"If you look at a show that they did in 1995, it's basically the same gags, they're doing the same things, it's just magnified and placed out in this huge field. I think that Ghost could do that, but in order to make that happen, you need to be able to sell a lot of tickets everywhere," he explains, "It costs so much to make that show that you can not just do it once, you can not do it twice, you can not do it 10 times, you need to do it so many times and it takes such a long time to recover that money. You're literally burning money. That would be my long term goal."
To catch Ghost on tour this year, head here and get your tickets.
Your Guide to Rock + Metal Bands Touring in 2023
Check out over 100 rock + metal bands' touring schedules for 2023.