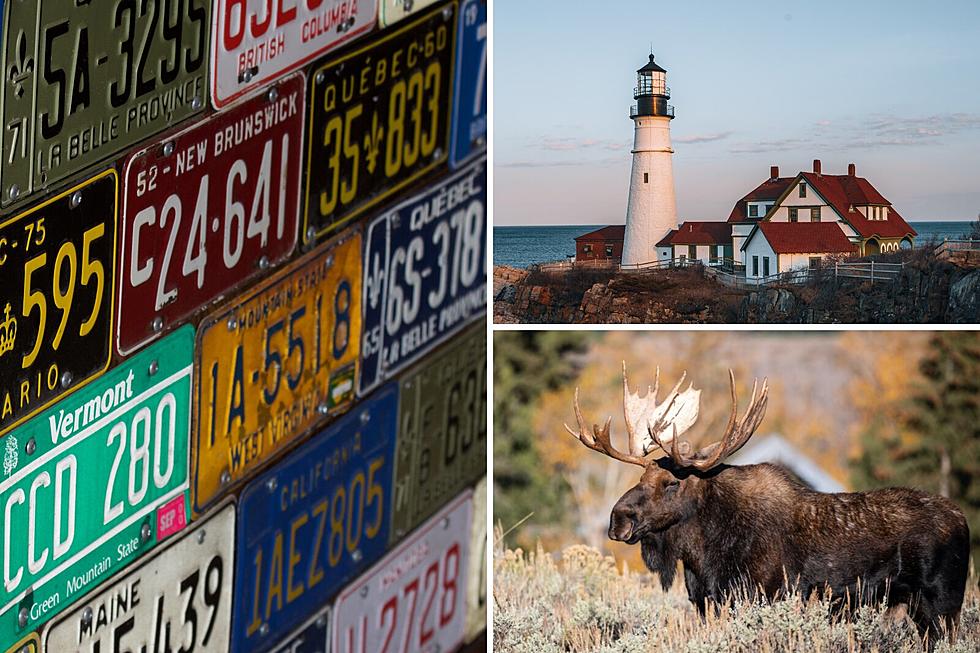 No Chickadee? 30 Things Mainers Would Put on a Maine License Plate Instead
Unsplash/Canva Pro
Our current Maine license plate is the Chickadee. The Chickadee, if you didn't know, is the Maine state bird.
Before the Chickadee, we were all sporting a red lobster but that changed after 1999, according to Maine.gov.
If you want to mix it up, you can also get vanity plates and their are a variety to choose from.
According to Maine.gov, the Chickadee plate is the general issue plate. Chickadee's are dope and all but what if we were able to choose our own license plate designs?
What if the Chickadee had to be removed and you were able to go crazy on what you wanted to put on our plates. We asked and a lot of you used your imagination!
There are so many different symbolisms that show us what Maine is all about. From the iconic lighthouse to something delicious like the whoopie pie. All in all, we wanted to know what you thought. So as usual, we asked.
After putting this out to welcome your opinions, most of the responses are spot on, some are x rated, and some, simply hilarious.
So I dug in and will now show you creative way Mainer's would show off our chose of license plate design to the world.
Check out 30 things that Mainers would put on our license plates, if we had the opportunity to do so.
No Chickadee? 30 Things Mainers Would Put on a Maine License Plate Instead
If you could create a new Maine license plate, here's a list of crazy things you would you put on it.
The Ultimate Guide to Maine Specialty License Plates