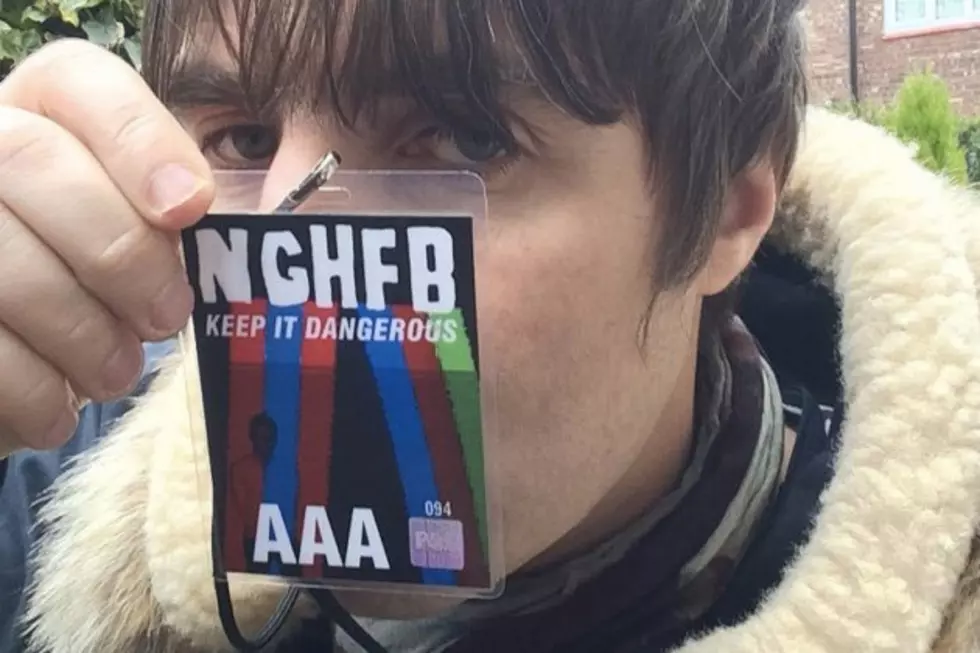 Liam Gallagher Went Backstage at Noel's Recent Gig, Is an Oasis Reunion Next?
Twitter
Over the weekend, Liam Gallagher tweeted a photo to his 931,698 followers that has us hoping his brotherly feud with Noel is over.
"Keeping it in the family," Liam tweeted along with a photo of him holding an all access laminate for a recent gig with Noel Gallagher's High Flying Birds (it's been retweeted nearly 14,000 times):
With an upcoming live documentary and album planned, we're keeping our fingers crossed that this photo is one step closer to an Oasis reunion. Who knows, maybe next time Liam shows up to Noel's show, he'll find himself onstage to help out with a song or two (we can hope, can't we?).
Noel's recent LP, Chasing Yesterday, is out now via Sour Mash Records. You can find his full tour itinerary (with or without Liam) here.