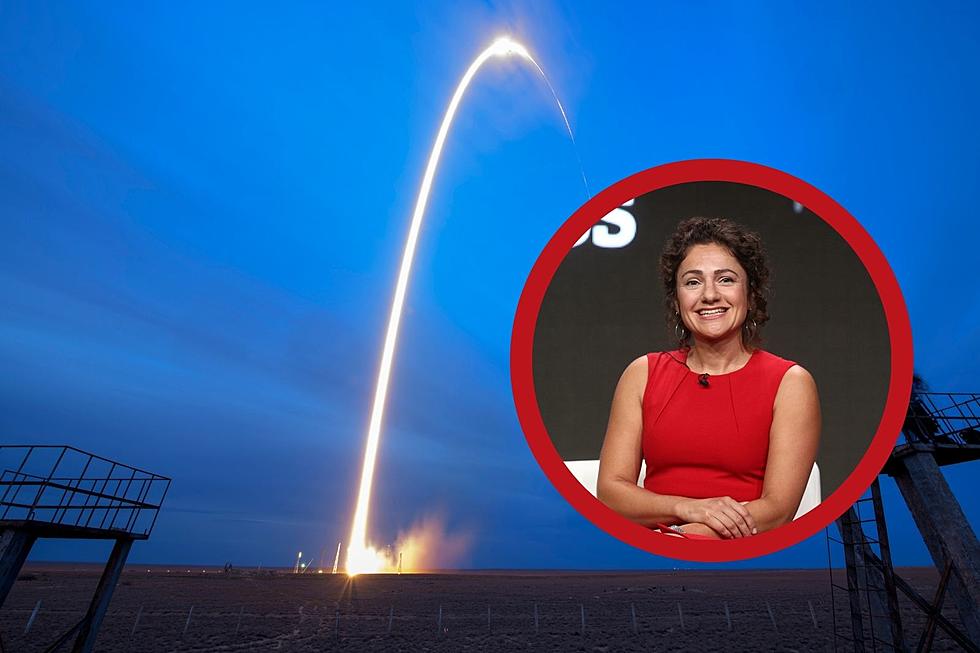 Liftoff: Maine Astronaut Jessica Meir To Be Honored by Maine Women's Hall of Fame
Getty Images: Canva
Admit it, at some point in your life you wanted to be an astronaut. It's perfectly natural. Think about how cool it was learning about space the first time. Planets, stars, black holes, all of that mystery just enveloping our little brains. It's figuratively mind-blowing.
For some of us, we never lose that dream. However, my best chance now to ever make it to space is either paying a lot of cash I don't have to Richard Branson or simply live long enough to see space tourism. Not ideal either way.
While my dreams seemingly are non-existent, one Mainer's dreams became reality, and now is rightfully receiving proper honors.
According to the Bangor Daily News, Aroostook County native and NASA astronaut, Jessica Meir will be inducted into the Maine Women's Hall of Fame. Meir, who flew on Expedition 61/62 as a flight engineer, received the honor for improving the lives of women across Maine through her inspiration and career path, writes the Bangor Daily News.
The Maine Women's Hall of Fame and its legacy
Founded in 1990, the Maine Women's Hall of Fame is a joint venture between the University of Maine at Augusta and the Business and Professional Women's Futurama Foundation. The Hall of Fame's website reads
The Hall of Fame is dedicated to women whose achievements have had a significant statewide impact, have significantly improved the lives of women, and whose contributions provided enduring value for women
Notable honorees include Sen Susan Collins, Gov Janet Mills, Joan Benoit Samuelson and Margaret Chase Smith. The entire list of honorees can be found here.
Jessica Meir, Maine's First Female Astronaut
Meir's story is simply incredible. The Bangor Daily News writes that it all started in high school when Muir was valedictorian at Caribou High. Then after years of masters work, receiving a Ph.D, and valuable work experience, Meir would be accepted as an astronaut candidate in 2013.
She would make history in 2019, writes the Bangor Daily News, when she was a part of the first ever all-female spacewalk. Along with fellow astronaut, Christina Koch, Meir would make two more all-female spacewalks from the International Space Station.  This was quite an honor for someone who had dreamed of going to space since she was a child.
This is quite a well-deserved honor for Jessica. She is an inspiration for all. She literally followed her dreams, and has lived the life she always imaged. There's no telling how many people will benefit from Jessica's example.
According to the Bangor Daily News, the induction ceremony is on March 19th in Augusta. I send her the strongest congrats.
Rock and Roll Hall of Fame 2021 Induction Ceremony's Best Photos
The best shots from the Class of 2021's induction ceremony.
10 Ways Aroostook County Is Unlike Anywhere Else In Maine
Far from the hustle and bustle of southern Maine, many miles further up I-95 from what flatlanders call "Northern Maine," is Aroostook County. It's a unique part of Maine, that at times, can feel like a whole different state. Here are 10 things that make Aroostook Country unlike anywhere else in Maine.