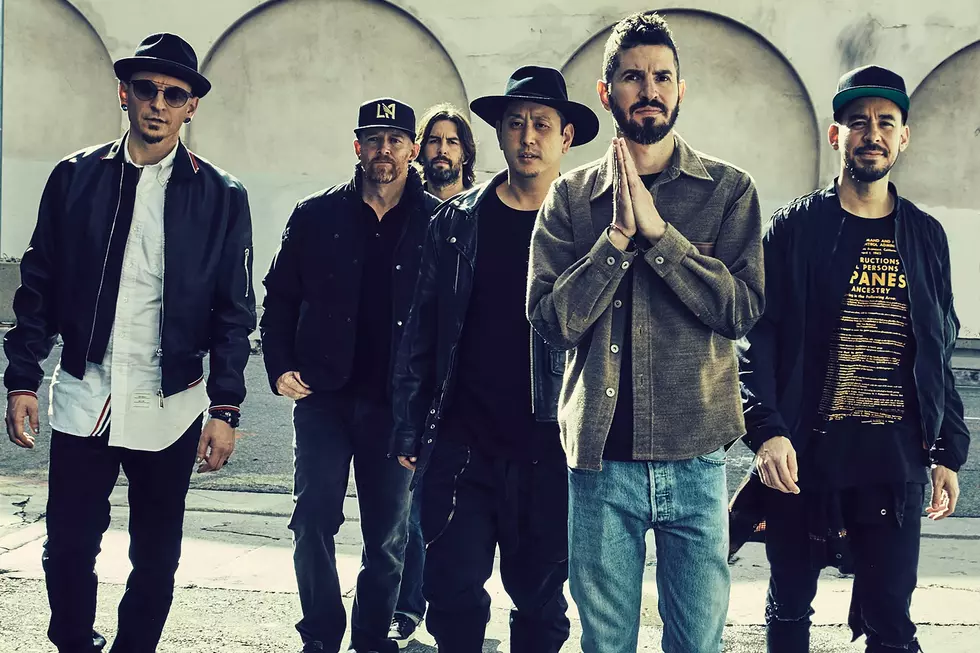 Linkin Park's 'Numb' Video Exceeds One Billion YouTube Views
Photo by James Minchin
Linkin Park's video for "Numb" has surpassed the one billion views on YouTube. The clip, which was directed by DJ Joseph Hahn, is the oldest video on the site to exceed that mark.
Following the death of Chester Bennington, fans started an unofficial campaign to push the clip to over one billion views on the site. The band's dedicated fan base finally hit that accomplishment recently as the clip now is approaching 1.1 billion views.
"Numb" is featured on Linkin Park's sophomore album Meteora. It was the third single released from the effort. The track was remixed and mashed-up with Jay Z's "Encore" on the 2004 collaboration effort Collision Course and the pairing resulted in the Grammy in 2006 for Best Rap/Sung Collaboration.
Directly following Chester Bennington's death in July 2017, Linkin Park's music streams rose 730 percent and four of their albums returned to the Billboard 200 chart. The songs with the most streams were "In The End," "Numb" and "Heavy."
Watch the original video for "Numb" below.
See Linkin Park in the 100 Best Hard Rock + Metal Albums of the 21st Century