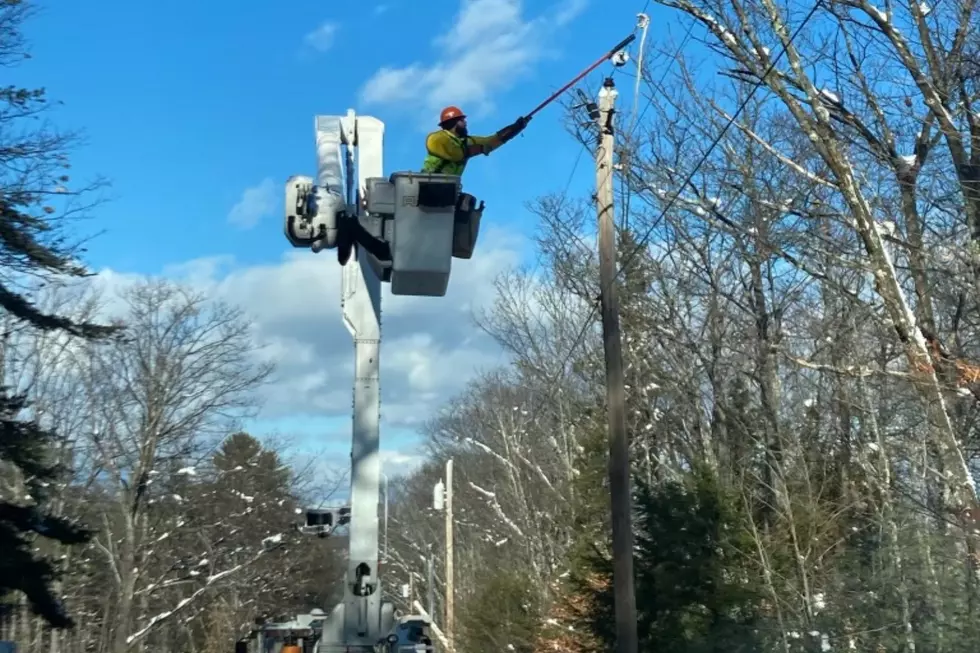 Maine Could See as Many as 200,000 Power Outages From Friday Storm
Facebook via Central Maine Power
Fresh off the heels of a modest nor'easter last weekend, another storm has taken aim at the northeast that could prove to be coal in everyone's stocking.
According to Keith Carson of News Center Maine, the storm will bring powerful wind gusts and heavy rain to most of the state on Friday, and it's that combination that is leaving utility companies in Maine worried.
Even Ted McInerney of WMTW highlighted the upcoming wind storm and the possible gusts of 50-65 mph along the state's coast.
Central Maine Power sent out a preemptive email on Wednesday warning customers of potential widespread outages from late Thursday night through the day on Friday. CMP plans to pre-stage crews across their service areas in hopes of limiting the amount of time customers are without electricity, but as with any storm, the results are unpredictable.
So how bad could widespread outages get? According to Mike Haggett on Twitter, sources expect that as many as 200,000 customers in Maine could lost service at some point throughout the storm. That is a monster number of customers that could be left in the dark and cold just a couple days before Christmas.
This particular storm has all the same earmarks as the storm that crushed the northeast in October of 2017. That storm caught many off guard, with unrelenting wind gusts toppling trees and power lines and leaving thousands of customers in Maine without power for more than a week. That was fall and this is winter, pushing CMP to be as proactive as they possibly can be to mitigate the length of the time customers are without power.
Let's hope for a Merry Christmas, with electricity for all.
---
13 Stores You Shopped At In Maine But Your Kids Have Never Heard Of
Any person who grew up in the 70's, 80's or 90's knows that shopping malls were everything but as times changes, so do stores. Here's a list of places people in Maine shopped at during those decades that your kids have probably never heard of.
LOOK: See what Christmas was like the year you were born