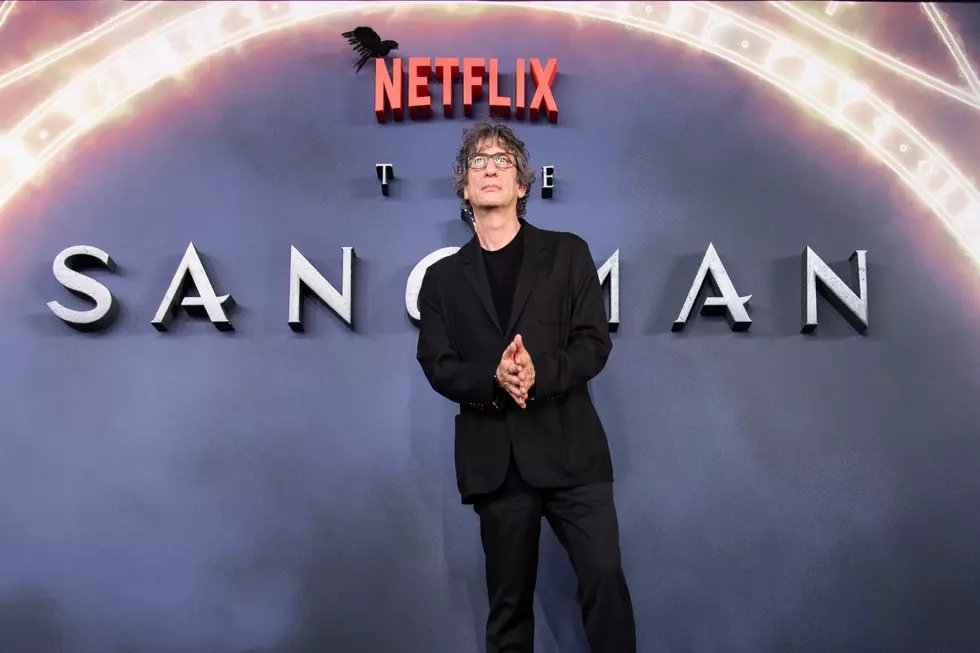 Maine Gets a Visit From Popular Author Neil Gaiman, Creator of 'The Sandman'
Getty Images
As summer winds and the tourism season slows in Maine, the celebrity sightings throughout Vacationland are also likely to wane. Maine was popular again this year amongst actors and sports stars, with visits from people like Brett Favre to a-list actor Steve Carell. Another big name in the world of comic books visited the Pine Tree State recently, as author Neil Gaiman shared some details on Facebook about his trip to Maine.
Gaiman stated that he was visiting Maine to attend a wedding, and decided to make an adventure out of it by visiting a few other places in the state including Nervous Nellie's Jams and Jellies, an eclectic little shop on Deer Isle, Maine. That may have been Gaiman's way of tipping his hand to fans as to what part of Maine he was visiting.
Gaiman is no stranger to New England, however. While most of his time seems to be spent in Wisconsin, Gaiman also has had a residence in Cambridge, Massachusetts, since 2013. Perhaps Gaiman has used his time in New England to craft some of his novels and comics, including the ever-popular 'The Sandman', which is now a viral hit on Netflix.
Before 'The Sandman' found fame on the streaming giant, it was a critically-acclaimed comic book series that followed the trials and tribulations of Morpheus aka Dream, who escapes a century-long imprisonment and embarks on a journey to restore his kingdom. Gaiman's work on the comic earned him a spot on the New York Times bestseller list, a rarity for comic books.
---
LOOK: See how much gasoline cost the year you started driving
To find out more about how has the price of gas changed throughout the years, Stacker ran the numbers on the cost of a gallon of gasoline for each of the last 84 years. Using
data from the Bureau of Labor Statistics
(released in April 2020), we analyzed the average price for a gallon of unleaded regular gasoline from 1976 to 2020 along with the Consumer Price Index (CPI) for unleaded regular gasoline from 1937 to 1976, including the absolute and inflation-adjusted prices for each year.
Read on to explore the cost of gas over time and rediscover just how much a gallon was when you first started driving.
18 Celebrities Who Have Owned Homes In Maine
From Kittery to Islesboro, some of Hollywood's biggest names have owned homes in Maine. We explore the who and where.