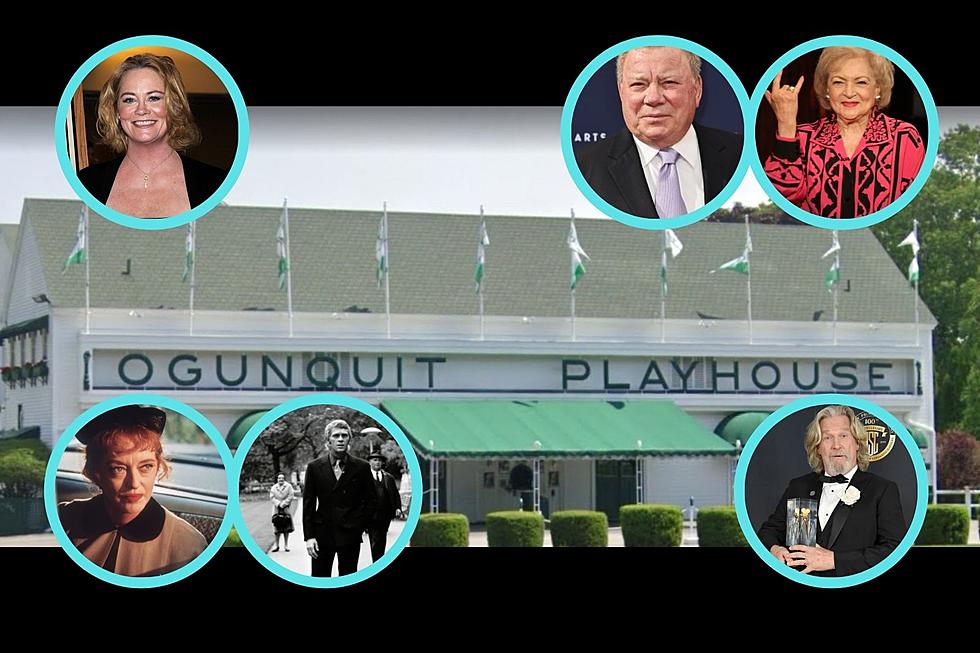 Maine's Ogunquit Playhouse Has Attracted Audiences and Stars for Nearly 100 Years
Google Maps, Getty Images: Canva
Many people may not know this, but there is a legendary spot in Southern Maine that has attracted hundreds of stars from the stage and screen. In fact, it's been doing so for nearly 100 years. This special spot is the Ogunquit Playhouse.
Ogunquit Playhouse
Founded in 1933 as a summer stock theater, the Ogunquit Playhouse quickly gained national attention for the quality of productions put on.
Originally located in an old garage in downtown Ogunquit, the Playhouse built its current home back in 1937, earning much love for how state-of-the-art it was.
Ogunquit Playhouse Performances
The theater has a 26-week season through the non-horrible Maine months. They produce a variety of shows from dramas and comedies to extremely popular musicals.
From the classics of Shakespeare and Tennessee Williams to modern shows like Spamalot, Mystic Pizza, and Sister Act, the Ogunquit Playhouse has pretty much seen it all over the past 90 years.
Ogunquit Playhouse Performers
One of the most unique aspects of the Ogunquit Playhouse is the hundreds of stars from stage and screen that have performed at the theater. Some of these stars were up-and-coming, and just looking for work.
However, a number of stars understood the legacy and reputation of the Ogunquit Playhouse. And, many still continue to make the trek up to perform. This includes a show with Ogunquit Playhouse all-star, Sally Struthers, just last year.
As mentioned before, numerous Ogunquit Playhouse performers over the years are a "Who's Who" from Broadway and Hollywood. Below is a list of many of the bigger names. I guarantee some of them may surprise you.
Here are just some of the Celebrities who Have Performed at the Ogunquit Playhouse
The
Ogunquit Playhouse
in Ogunquit, Maine is as legendary as it comes in the theater landscape.
Founded in 1933 as a Summer Stock theater, it quickly became much more than that. The Playhouse has attracted audiences and actors from all over.
Many of those performers over the years are a "Who's Who" from Broadway and Hollywood. Here is a look at just some of the celebrities that have shared the stage in Ogunquit.
These 5 Closed Drive-In Theater Locations in Maine Still Show Hints Of Their Past Today
If you look closely in the towns of Norway, Cornish, Windham, Scarborough and Yarmouth, you'll see signs of the drive-in movie theaters that use to be there.