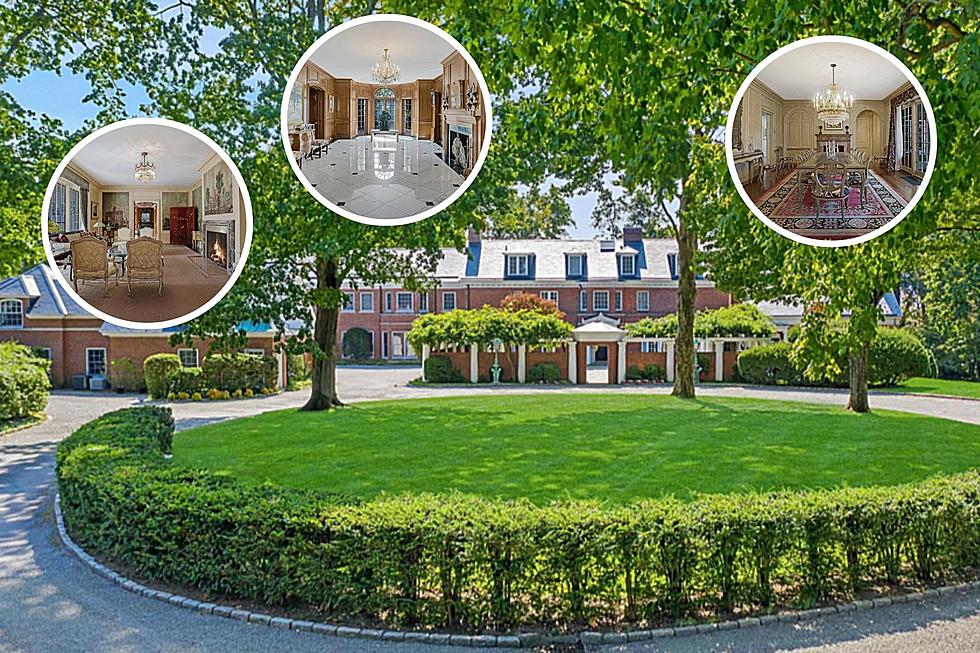 Majestic $30M New England Mansion Could Be Out of 'The Sound of Music'
Joann Erb at Brown Harris Stevens CT, LLC
Who doesn't love peeking inside million-dollar homes?
Even if you're like this writer and are nowhere close to having the dough for it, it's always fascinating to see how the other half lives. Whether it's a fancy interior, best of the best appliances, or extra amenities that reduce the reasons you'd ever have to leave (we're talking bowling alleys, arcades, theaters, spas, and more), it's always interesting to see the grandiosity of these homes.
Some properties may even remind you of worlds within certain movies, TV shows, books, and other related media. Enter this majestic New England mansion that was recently listed for $30,000,000 by Joann Erb at Brown Harris Stevens CT, LLC.
According to the listing, this "remarkable Belle Haven Classic Georgian Colonial" at 30 Field Point Drive in Greenwich, Connecticut, sits on 6.38 acres of land, and has a whopping 11 bedrooms, 10 full bathrooms (not to mention two half-baths), and 10 woodburning fireplaces. From an inner courtyard to a grand center hall, columned terrace, library, and other features, this property is the perfect place for luxury living with "unparalleled privacy and beauty."
To this writer, the expansive property could come straight out of the classic 1965 film The Sound of Music, based on the Rodgers & Hammerstein musical of the same name. So many parts of this home are reminiscent of the von Trapp mansion, the real one of which is in Salzburg, Austria. You can take a look at the images below to see for yourself.
What do you think?
Majestic $30M New England Mansion Could Be Out of 'The Sound of Music'
Now here's a look at a mansion that could be straight out of The Great Gatsby.
This $20.5 Million Dollar Massachusetts Home is Right Out of 'The Great Gatsby'