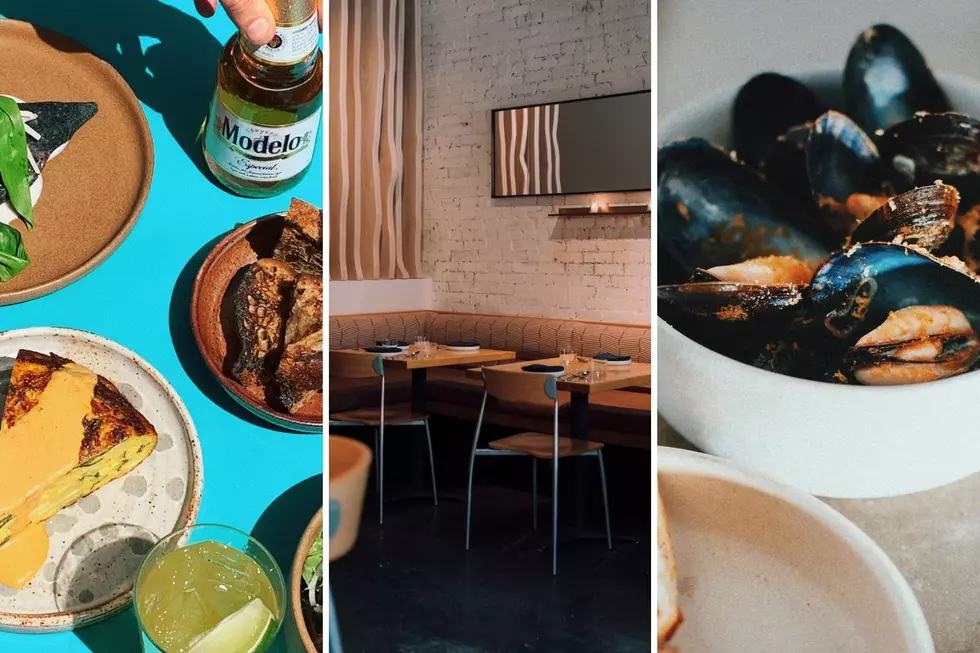 National Recognition for Portland Restaurant Named One of 50 Best New Establishments
Regards via Facebook: Canva
A popular Portland restaurant received major accolades and was named on a very exclusive list.
The food magazine Bon Appetit has named Regards as one of the 50 best new restaurants in the nation. The Portland restaurant, located in the Art's District, joins a list of establishments from across the country.
Here's some of what Bon Appetit had to say about Regards.
Sparkling-fresh Maine seafood doesn't need much adornment, but chef Neil Zabriskie's thoughtful garnishing makes the argument for fancying it up...Throw in a smart bar program, a well-curated natural wine list, and Regards feels like a welcome reminder that when it comes to the very best ingredients, a little adorning goes a long way.
Regards opened at the beginning of the year, and has quickly fit right into the Portland food scene. The restaurant describes the concept on its website as "inspired by collective memories around dinner tables and bar tops in Los Angeles, Mexico City, New York and Maine." With this diverse concept and great bar program, Regards has a tremendous opportunity to be a Portland fixture at its superb Congress Street location.
A big and hearty congratulations to Regards for this wonderful news. To be named one of the 50 best new restaurants by a magazine as prestigious as Bon Appetit is quite the accomplishment. There's always a level of pride when you see a Maine small business get national honors, especially when it's one as tasty as this.
According to Bon Appetit, the magazine will release its Top 10 best new restaurants this week, so maybe more news is on the way?
30 "Under-the-Radar" Restaurants in Maine
Thanks to our great listeners we were able to compile a list of many of Maine's great "under-the-radar" restaurants, cafes, pubs and bakeries.
These great spots can be found across the state, and waiting for you to give them a try.
How many have you been to?
9 Majestic Maine Lakes
One of the things that attracts boaters, fishermen, nature lovers, and outdoor adventurers to the State of Maine are our majestic lakes and ponds. The state has close to 100 decent sized lakes and thousands of much smaller lakes and ponds. We have selected 9 of the most striking lakes for our list.