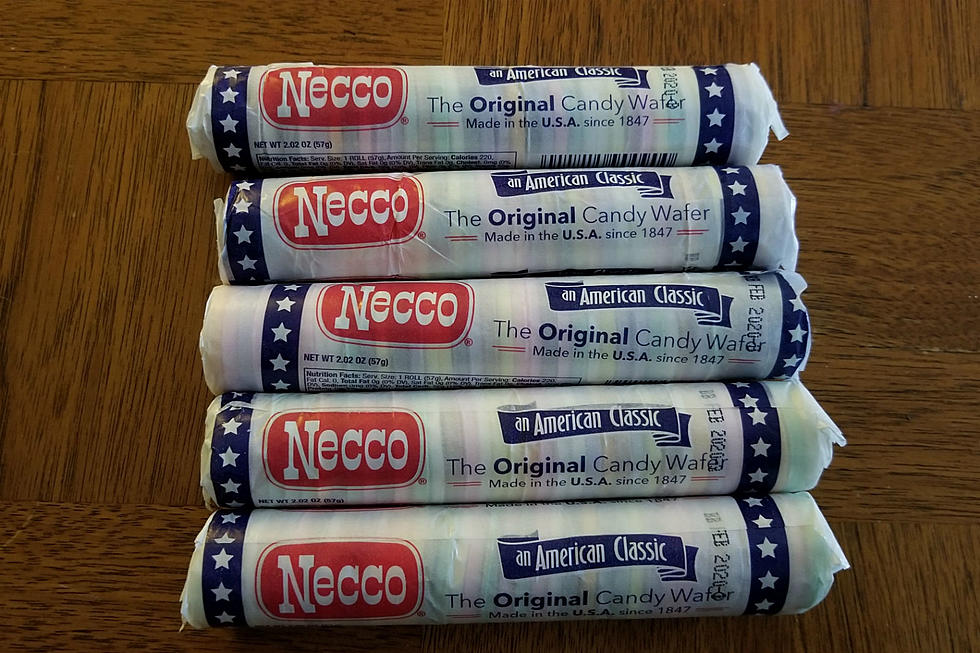 Necco Wafers Are Finally Coming Back
Townsquare Media
If you listen to the Q Morning Show on a regular basis, you probably know that I absolutely love Necco Wafers. You may also know that I was crushed when Necco went bankrupt and closed down its New England plant in July of 2018. No more Necco Wafers. It's been a tough.
From 1847 to 2018, The New England Confectionery Company produced the chalky wafers in 8 different flavors that for the most part remained unchanged until a failed formula change in 2008 using all natural flavors like beets. Just like Coca-Cola in 1985, they what happens when you mess with a classic formula, so they quickly went back to the old flavors.
I of course have been a long time fan of Necco on Facebook, so I started to suspect something was up when they changed their profile picture and deleted all the old posts from the original company leading up to the closing. My suspicions were correct.
The Spangler Candy Company, who bought the Necco brand, announced today that the classic Necco Wafers will be hitting store shelves in a few days.
In an interview with Today, Kirk Vashaw, the chairman and CEO of Spangler Candy said that nothing had changed with Necco Wafers. The formula is the same, the wax paper wrapping is the same, but the chocolate wafers may taste slightly different as they used a different process that he says "...brings out the flavor a bit differently." I'm cool with that. Chocolate is my least favorite of the eight flavors. I am so excited to get my favorite candy back in the shelves!
Necco Wafers have their fair share of haters and lovers. The people that love them, like me, REALLY love them and the people that hate them compare them to eating Tums. That's fine. Hate all you want. All the more for me.
I'll be on the hunt over the next few weeks, so if you happen to see them on the shelves, let me know!
8 Foods That Are Totally And Absolutely Maine