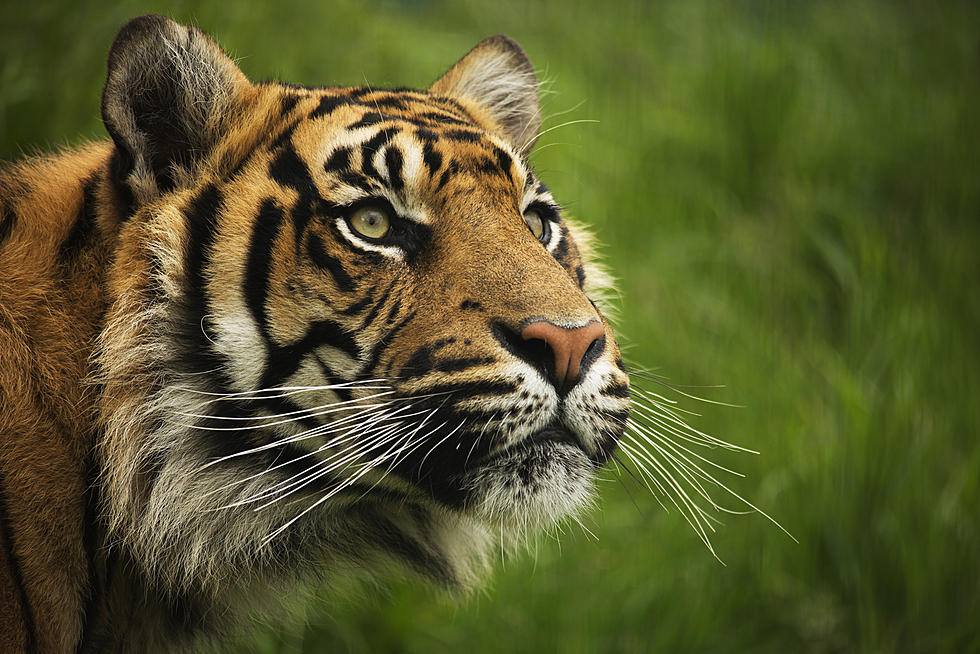 Police: Man Tries to Climb Into Tiger Enclosure at Boston's Franklin Park Zoo
africandesigns
A Massachusetts man allegedly decided to add some excitement to his Monday morning by trying to climb into a tiger enclosure.
According to the Massachusetts State Police, 24-year-old Matthew Abraham of Worchester entered Boston's Franklin Park Zoo, passed through multiple gates and fences, and was stopped by security in an attempt to access the tiger enclosure.
He was arrested and charged with trespassing and disorderly conduct.
Abraham was released on bail, according to the Massachusetts State Police, and he will most likely appear in Dorchester District Court for arraignment on Tuesday, February 22.
As for a motive, Abraham simply told police that he was "very interested in tigers."
It was determined that Abraham was mentally competent, according to police.
With that in mind, we must ask ourselves: what compels a person to wake up one morning and think, "Yes. This is a good decision that will totally not have any repercussions whatsoever"?
Perhaps he read too many Calvin and Hobbes comic books as a kid and somehow wanted to live out the chaotic duo's adventures himself.
Maybe his favorite Winnie the Pooh character was Tigger growing up and he was feeling particularly nostalgic, or his phone alarm plays Survivor's 'Eye of the Tiger' in the mornings. He could've also been thinking of Ezekiel from "The Walking Dead."
Whatever the reason, we're grateful that neither man nor beast was harmed.
At least now he can relate a little more to Joe Exotic's 'I Saw a Tiger'.
These 22 Photos Reveal How Amazing New Hampshire's Canobie Lake Park Looks Covered in Snow
People from New Hampshire Love These Iconic Signs from the Past and Present
Have you ever been driving and you see a sign and all of a sudden a world of memories come flooding back? Let's highlight some of the most iconic signs in our area and what they mean to Granite Staters.