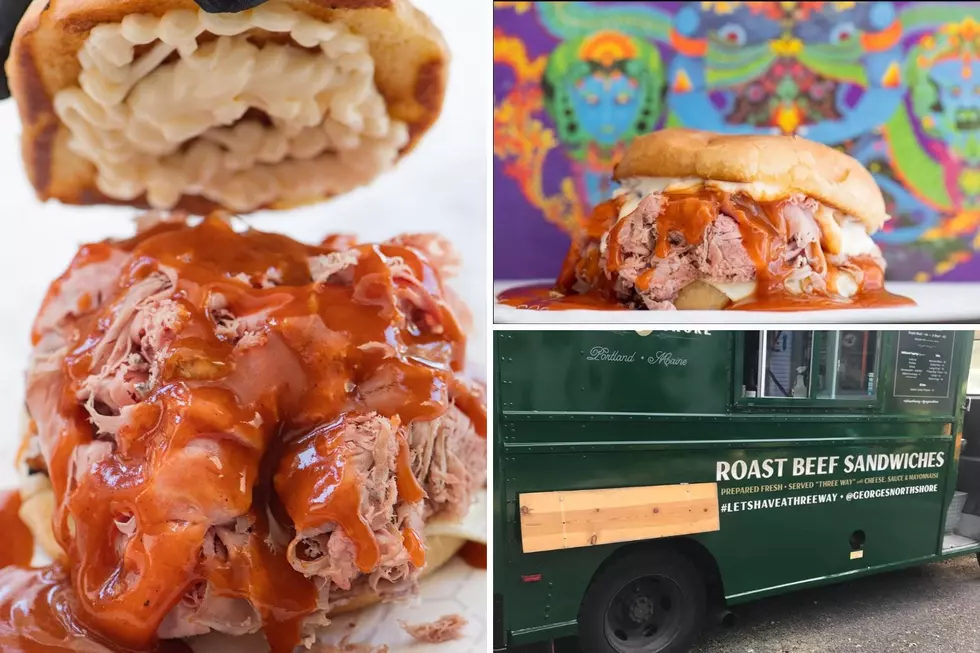 Popular Maine Roast Beef Food Truck Opening Restaurant in Westbrook
George's North Shore via Facebook
Lovers of all things roast beef can rejoice, as a new restaurant is set to open later this year in Southern Maine.
Starting with a food truck and adding a restaurant in just three years is very impressive for the extremely popular George's North Shore Roast Beef.
The new restaurant will be named "George +Leon's Famous Roast Beef," and will be located in Westbrook. According to the sleuths over at Portland Food Map, the new joint will be going in at 9 Cumberland Street, the current location of brunch spot Brea Lu Cafe. Brea Lu is planning to move to another location in Westbrook, 100 Larrabee Road, later this spring.
This is exciting news for a community that is in serious demand for a roast beef joint. The concept is tremendously popular in Massachusetts, but has yet to take off in Maine. But with George's North Shore expanding to a brick-and-mortar, it feels like Maine's big beef craze has officially begun.
George's North Side is owned by Logan Abbey, who grew up in the roast beef world of Massachusetts' North Shore. He started the food truck after seeing a foodie community that was majorly lacking in the beef department. What a decision it was, as his food truck took off. Even a pandemic wasn't slowing him down.
The food truck menu highlights the giant sliced roast beef, with many side options, including cheese fries, broccoli bites, onion rings, and more.
According to Portland Food Map, the new restaurant is expected to open in late spring or early summer, and will also include a full bar and larger menu. The site also mentions that the food truck will continue to operate, even when the restaurant is open.
Click here to find out more about the emerging Maine roast beef empire.
Portland Maine Restaurants That Opened in 2022
Here is a list of the restaurants and cafes that opened in Maine's largest city in 2022. How many have you been to?
25 Places People Want to See at Rock Row in Westbrook, Maine