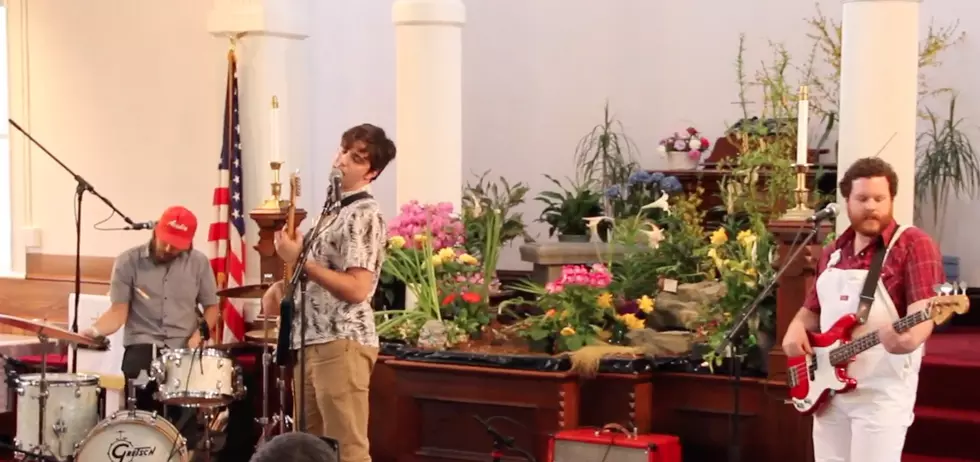 Rave 'N' Rage – Live Music in Maine on the Weekend of 12/13/2018
WHSN893 via YouTube
Is it already only two weeks until Christmas? Wow, that happened fast. While you might be stressed with the usual slew of errands and gift-giving mayhem, here are a few ways to unwind, live music style:
Midwestern Medicine Album Release Show w/ Lemon Pitch & Johnny Cremains
Port City Music Hall (Portland)
7:30pm Doors / 8:30pm Show
$8 Advance / $10 Day of Show
All Ages
- Featuring members of Whale Oil and Spencer Albee's band, Midwestern Medicine is something of a local supergroup. What they have that must supergroups don't, however, is the songwriting to back up their lineup. With a new record on the way, the group is bound to be playing some new, cool tunes.
(Clip of the band in question starts at 1:28 and ends around 1:56)
Brzowski Farewell Show
Portland House of Music (Portland)
8:00pm Doors / 8:30pm Show
$10 Advance / $12 Day of Show
21+
- Local rapper Brzowski has been a staple of the local music scene for years, which makes it so sad to learn he's leaving us for TX. Head over to PHOME on Thursday to wish him the best of luck on his next endeavor!
Ray Fulcher Band (Nashville, TN)
Erik's Church (Windham)
8:00pm Music
Free
All Ages
- Rarely do we get talent coming up all the way up from Nashville, but Erik's Church is slowly helping us change that. This singer-songwriter from music city is playing a set on Saturday, too!
The Fogcutters Super Fantastic Christmas Extravaganza
State Theatre (Portland)
7:00pm Doors / 8:00pm Show
$16 Advance / $20 Day of Show / $48 for a 4-pack
All Ages
- Stylized like a cheesy 60's era TV Christmas special, the Fogcutters always bring the holiday favorites you expect, but with their own signature, powerful big-band flair. Family and rocker friendly!
PDANK XMAS 5 (Spose, Chris Webby, Grieves & Armies)
Aura (Portland)
8:00pm Doors / 9:00pm Show
$20 Advance / $25 Day of Show
All Ages
- Maine's rapper-in-chief, Spose, is once again bringing his raucous Christmas party to Aura. Featuring performances from awesome local acts like Armies, this night looks to bring some solid music along with the usual insanity.