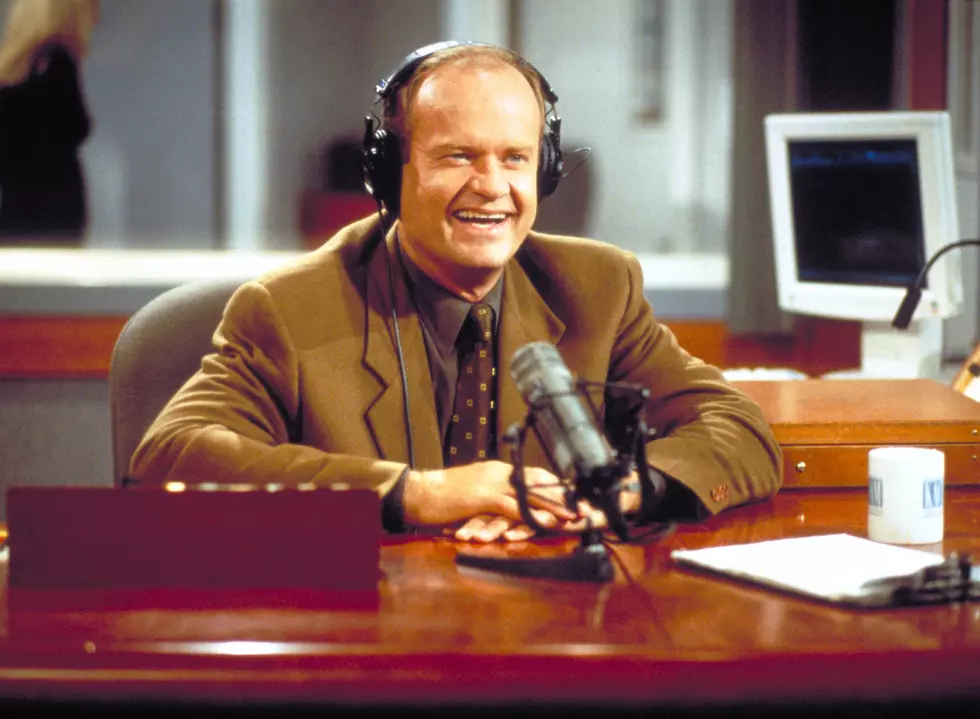 Reboot of the Classic Sitcom 'Frasier' Will Be Set in New England
Getty Images
Frasier has left the building. But…he's about to reenter New England.
30 years after flying to the West Coast to begin a new life in Seattle, Dr. Frasier Crane is headed back East. And to what city?
Where it all began, of course.
As reported in Variety, the Paramount+ reboot of NBC's Frasier will be set in Boston. It marks a homecoming for Kelsey Grammer's seminal character, as Frasier Crane debuted in 1984 for a brief run on Cheers.
Of course, said brief run turned into a starring role on the greatest sitcom of all-time, with Grammer going on to play the neurotic psychiatrist for a total of 20 years between Cheers and its Space Needle-based spinoff.
It's anyone's guess what Frasier will be up to when he returns to Boston. Maybe he's seeing patients who were scarred emotionally following a ride on the Orange Line or a few minutes in the fourth-worst traffic in the world.
Maybe he's formed a Gambler's Anonymous group for people who've overdone it with their legal sports-betting or struggled to explain to their children what this $10 million-dollar statue in the Boston Common is (and isn't).
Or perhaps he's treating a recently retired former athlete not unlike his good friend Sam Malone, assuring him that despite everything, New England still loves him (I wonder if Sam is serving up glasses of another former Sox player's beer).
Time will tell what brought Frasier Crane back to Boston. But one thing's for sure: it probably wasn't its new tourism slogan.
The first episode of Frasier 2.0 will be filmed Friday in Los Angeles, with Cheers co-creator James Burrows directing. However, there is till no word on my own proposed Cheers reimagining.
And had things gone as originally planned, perhaps the character of Frasier would've been just a footnote…
8 Things I'll Bet You Don't Know About the Boston Sitcom 'Cheers'
For a place where everyone knows your name, there was a lot going on behind the scenes...
10 TV Comedies Set in New England
From a witch in Connecticut to an innkeeper in Vermont, here are 10 memorable TV comedies set right here in New England.