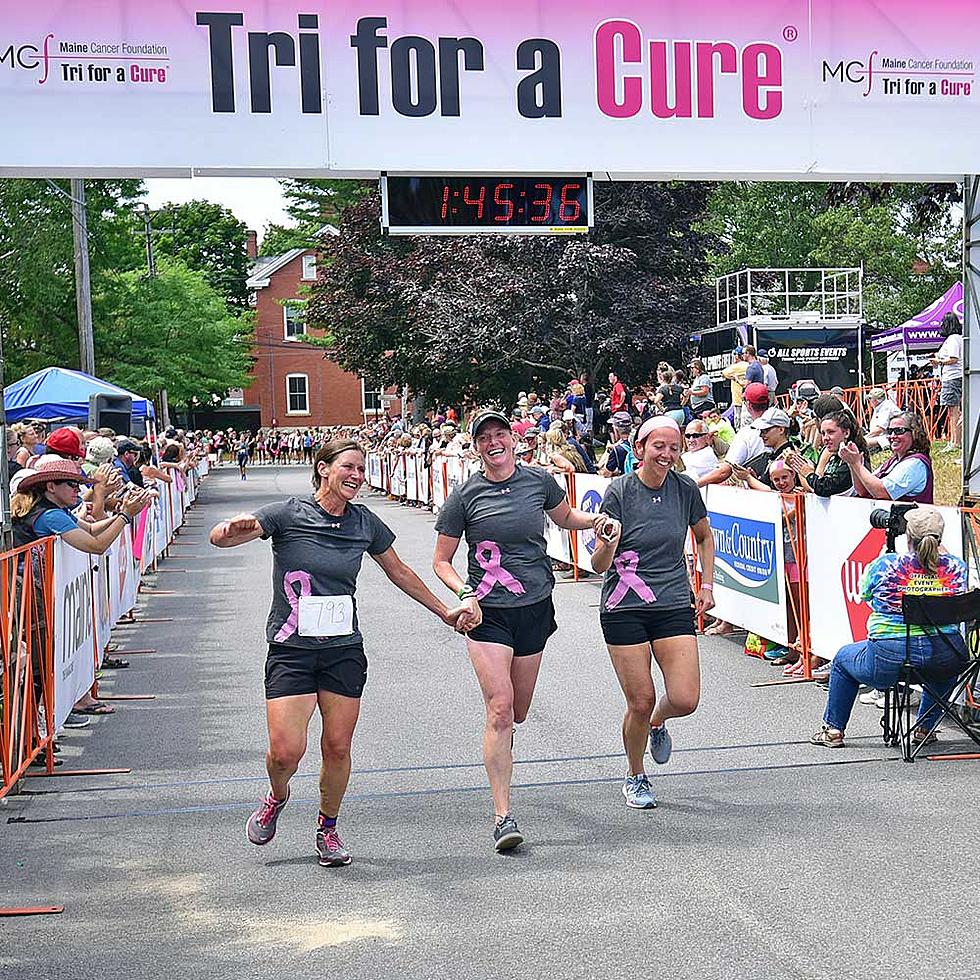 Registration is Soon for Maine's Tri for a Cure and It's First Come First Serve
MaineCancer.org
Tri for a Cure is Maine's only all-women triathlon and also the largest triathlon in the state.
But this is so much more than a race. It truly is a celebration of hope, determination, and courage as women raise millions of dollars to fight cancer in Maine while supporting each other and amazing themselves. I've done a leg of this triathlon a couple of times in my life. There is nothing more inspiring than this day. For the first time in the history of the Tri, registration will be on a FIRST COME FIRST SERVE  basis - so don't delay.
16th Annual Tri for a Cure 2023 - Sunday, July 17
FEBRUARY 1, 2023: Registration opens!  More details to come.
MAY 1, 2023: Drop-out/Commitment Deadline - If you withdraw after this date, you will still be required to fulfill the $500 fundraising requirement. After this date, you are no longer allowed to switch your registration to/from the virtual or live event.
JULY 15, 2023: Expo Day from 10am - 2pm at SMCC
JULY 16, 2023: Race Day! Opening Ceremony is at 8:30 AM and the race begins at 9:00AM
Over a thousand women gather in South Portland to swim, bike & run while raising tons of money to fight cancer throughout Maine. Maine Cancer Foundation's goal is to reach anyone who needs help in this giant state.
This race will test you physically and emotionally. It has become Maine's largest triathlon along the shores of Cape Elizabeth and South Portland. This event consists of a USAT-sanctioned 1/3-mile swim, a 15-mile bike ride, and a 3-mile run.
The Tri for a Cure is a unique opportunity for women to engage in the fight against cancer here in Maine. The triathletes share a unique bond; some are cancer survivors, others are racing in support of their loved ones, but all of them share the desire to create a cancer-free Maine. Today, thanks to the efforts of thousands of supporters, there are effective treatments for many forms of cancer with the promise of more to come. There are so many ways to help - you just need to Tri.
Here Are 17 Things In Maine That Will Bite You
Here in Maine, there are plenty of critters that can take a bite out of you if they do desire.