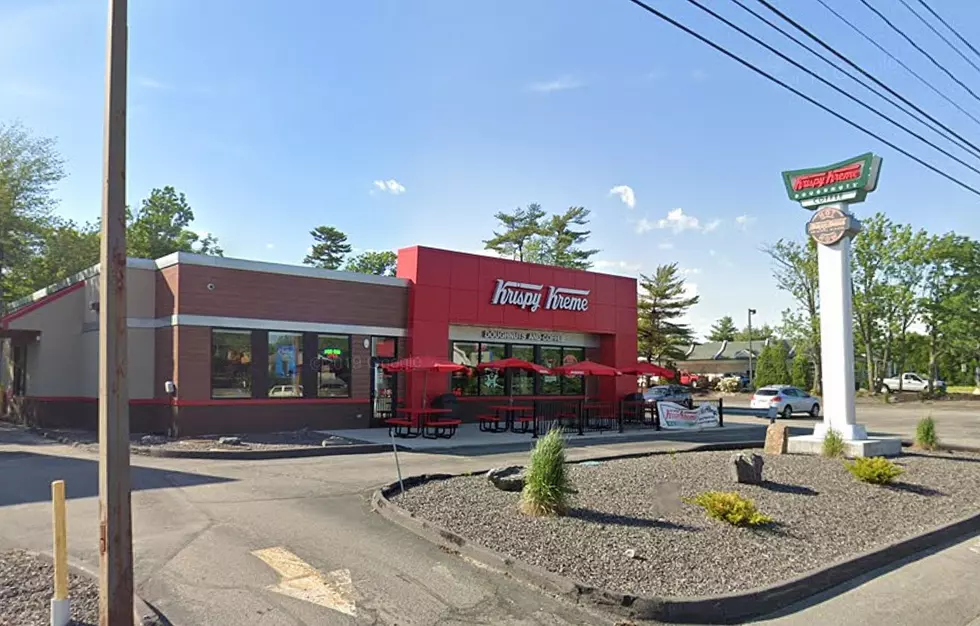 Remember When Maine Had Krispy Kreme? There's Only One Left in New England
Google Maps
It wasn't that long ago that lines were out the door for the opening of Maine's first Krispy Kreme doughnut shop. In October 2017, the first Krispy Kreme opened in Saco and a year later, a second opened in Auburn both with their "Hot Now" signs lit and ready to serve doughnuts.
Then in April of 2020 they were both gone overnight with no explanation. The franchise owner of both locations just closed up shop. Why though? We never really found out. According to WGME, it wasn't the coronavirus.
For a brief moment, Krispy Kreme was a thing in Maine. But Krispy Kreme can't seem to get a foothold in most of New England. Of the six New England States, only Connecticut has a Krispy Kreme and it's a tiny little shop inside the Mohegan Sun casino that is open 24 hours.
This really shouldn't come as a surprise as New England is the birthplace of Dunkin' Donuts in Quincy, Massachusetts in 1950. The building has been modernized today, but still has a replica of the original sign.
Even though New England is the birthplace of Dunkin, none of the states in New England have the most Dunkin's in the country. While we're counting, Krispy Kreme has 1400 shops throughout the country. Dunkin destroys them with 12,871.
Let's also not forget the many local donut shops like The Holy Donut, Hi-Fi Donuts, Tony's Donuts and 14 others across Maine that are listed by Eater Maine.
So Krispy Kreme came and went in the blink of an eye and the closest one you'll find is in a Connecticut casino. There is some talk of some Krispy Kreme's coming to the Boston area, but I'll believe that when I see it. Do we really miss them? Nah. What I do miss is the original Dunkin' Donut with the handle for dunking. Does anyone else remember that?
Quench Your Thirst: 10 Best Happy Hours in Portland, Maine
Whether you need something to take the edge off after work or you're meeting up with your girls to catch up over a cheap drink, these are some of the best happy hours in Portland, Maine.
A Look Inside the New Arcadia National Bar in Portland, Maine
Arcadia National Bar is scheduled to re-open in its new location on Friday, January 7. Here's a sneak peek at what's in store.
LOOK: Food history from the year you were born
From product innovations to major recalls,
Stacker
researched what happened in food history every year since 1921, according to news and government sources.