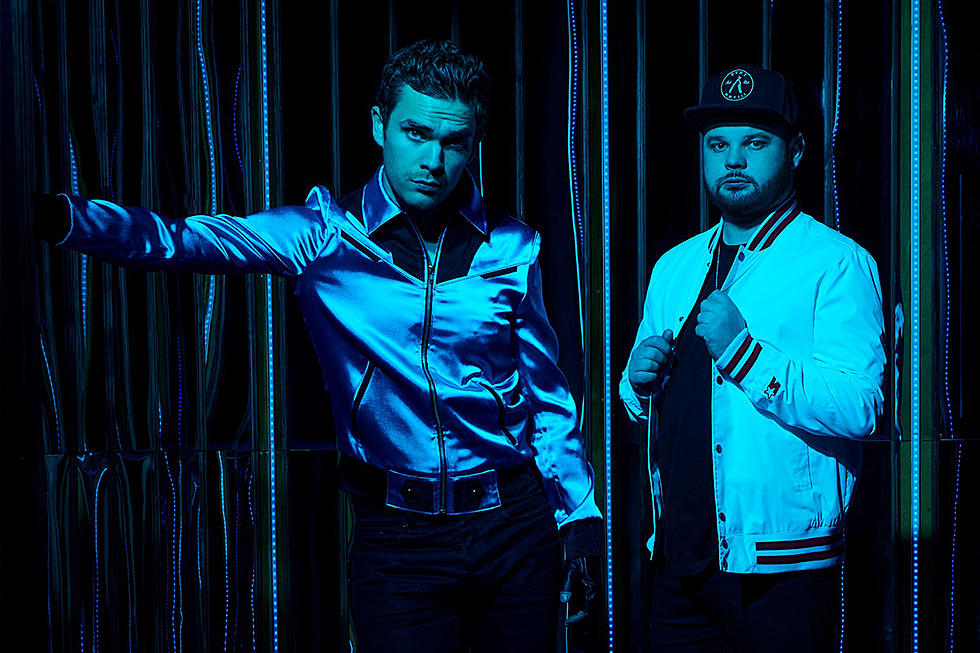 Royal Blood Reveal New Song 'Honeybrains' Ahead of 2022 Touring
Warner Records
Still touring in support of their 2021 album Typhoons, Royal Blood are giving fans a brand new song to take in ahead of their run. "Honeybrains" arrives a day ahead of the start of their U.K. and European tour.
The song is a perfect addition to the band's catalog, capitalizing on the band's strengths with a highly percussive and riff heavy sound. The track itself speaks to the anxiety of continually trying to keep your head above water, realizing the need to find a better path forward.
The duo keep it simple, shooting a black and white performance video in a mirrored room as the visual representation of their new song.
"Instead of sitting on new music, waiting for it to grow old, we thought it'd be fun to let you in on what we've been working on over the past few weeks before we head out on our biggest tour so far," stated the band via social media in introducing the track. "It's as new to us as it is to you. Crank it."
Take a listen below and if you like what you hear, the song is available here.
As for their touring, the band officially kick off their next tour leg tomorrow (March 19) in Swansea, U.K., making their way through the U.K. and Europe. After the run, they'll cross the pond for a North American trek starting April 18 in Toronto. There's plenty of touring on the horizon as the band also has a major tour booked for Europe this summer. Stay up to date on their touring and get ticketing info on all dates here.
Royal Blood, "Honeybrains"
Your Guide To Rock + Metal Bands Touring in 2022
Rock + Metal Bands Touring Schedules for 2022