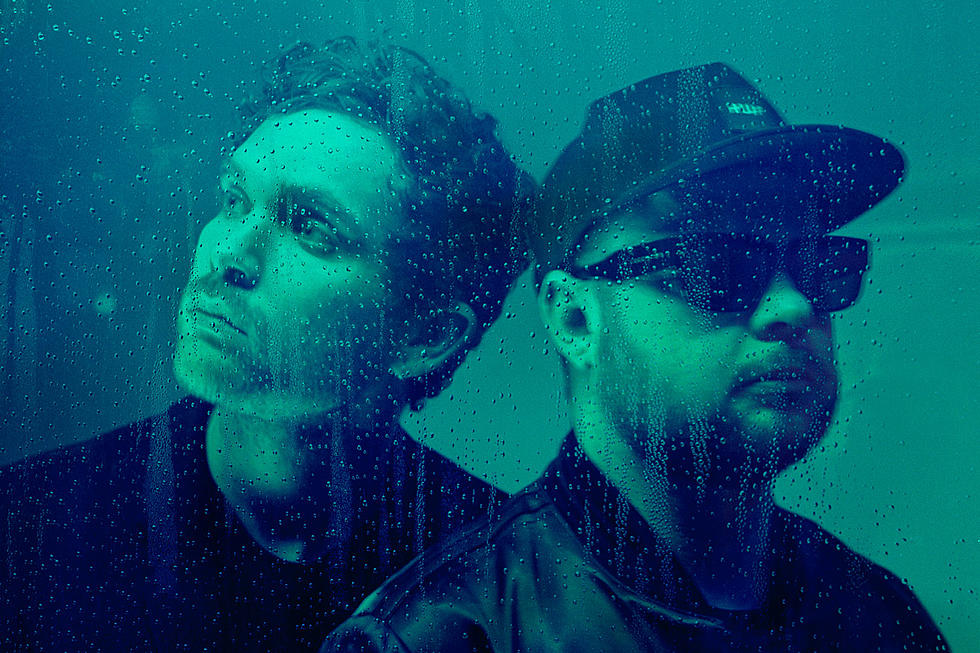 Royal Blood Drop Heavy Grooving New Song 'Mountains at Midnight,' Announce New Album
Photo by Tom Beard / Warner Records
It's time to get your groove on, as Royal Blood are back with the explosive new song "Mountains at Midnight." It's the first taste of new music to come from the newly announced fourth studio album, Back to the Water Below.
Having evolved their sound with what they dubbed "AC-Disco" on their previous album, "Mountains at Midnight" finds the band firmly entrenched on the heavier side of their sound with fuzzed out heaviness blasting through your speakers. Get a closer listen to the song and check out the corresponding video below and if you like what you hear, the track is available via multiple platforms here.
Royal Blood, "Mountains at Midnight"
As for the new album, it's titled Back to the Water Below and it's now on schedule for a Sept. 8 release. The set includes such standouts as the swagger-filled 'Shiner in the Dark" the psychedelia-influenced "The Firing Line," the piano-led "Pull Me Through" and the live favorite, "All We Have Is Now."
Ben Thatcher says, "I think this record was about letting the ideas take us where they needed to go. If there was a song that was calling us to do something that wasn't typically what we're known for, that's where we're going to go. The songs are in charge and if that means having a record that's quite varied that's what we're going to go for, rather than trying to shoehorn everything into the same world. As a result, we've made a record that's a bit of a rollercoaster. It's everything we could do."
READ MORE: Rock + Metal Bands Who Don't Have a Guitarist
Reflecting upon their journey so far, Mike Kerr adds, "No-one saw the years of us playing in loads of bands to no-one, that all gets swept under the carpet because the other story is magical and much more wondrous. Luck is where passion meets opportunity. We got our golden ticket and walked out as tiny ninjas. We were in the right place at the right time, and we have to remember to give ourselves the credit that we didn't get into this position by winning a quiz show, we put in a serious amount of work. It's taken us four albums to realize this isn't luck, we're good and we're committed to this."
Back to the Water Below is available for pre-order here and you can check out the artwork and track listing below. You can also look for the band playing the Sea.Hear.Now and Louder Than Life festivals in September, with more dates expected to be announced soon. Stay updated on their touring at this location.
Royal Blood, Back To The Water Below Artwork + Track Listing
1. Mountains At Midnight
2. Shiner In The Dark
3. Pull Me Through
4. The Firing Line
5. Tell Me When It's Too Late
6. Triggers
7. How Many More Times
8. High Waters
9. There Goes My Cool
10. Waves
Deluxe Edition 7" single bonus tracks:
11. Supermodel Avalanches
12. Everything's Fine
25 Rock + Metal Bands Whose Singer Is the Only Original Member Left
The following bands no longer have any original members left except the lead singer.