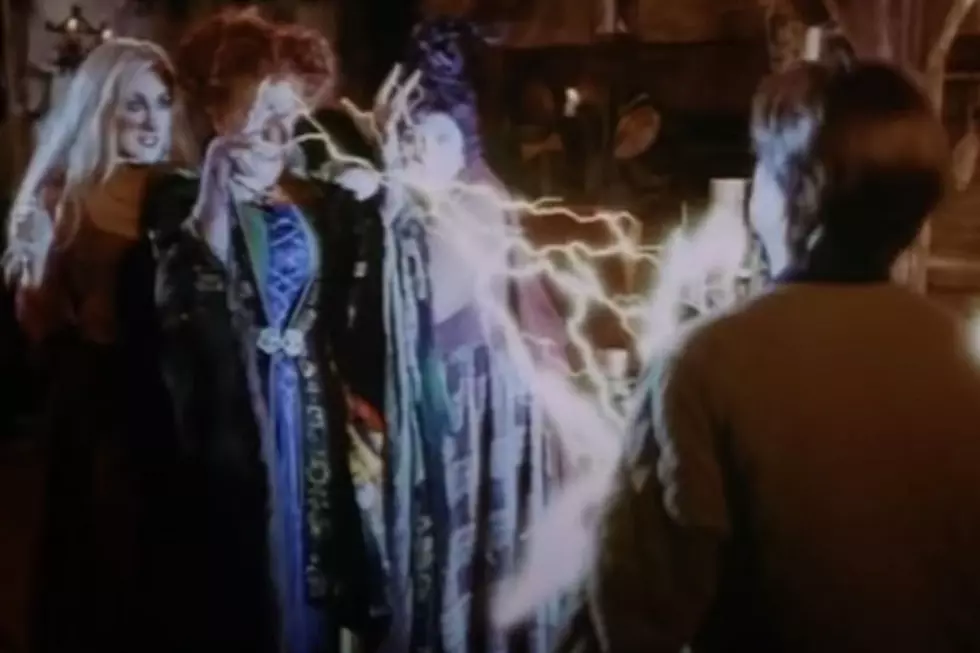 Star of 'Hocus Pocus', Based in Salem, Massachusetts, Admits to Being High During Filming
YouTube Screen Shot
Learning that an actor used drugs or alcohol while filming a movie isn't really a shocker for the most part.  Still, so many of us are always curious as to who or why, since our culture is so curious about the lives of these stars.
It's like Matthew Perry, who played Chandler Bing on the popular and wildly successful show Friends.  Spilling out more and more are the stories of his Vicodin and alcohol days during the show since his new book, Friends, Lovers, and the Big Terrible Thing: A Memoir, is officially out.
According to Best Life Online, one of the most beloved Halloween movies, Hocus Pocus, which finally saw its sequel nearly 30 years later, opened the door for one of its former child actors to speak out.
I gasped when I learned from Best Life Online that one of the child stars was often high during production in 1993.
According to Entertainment Weekly, Omri Katz, who played teenager Max Dennison, said that the director caught on to the fact that he was smoking weed during some of the filming.
In case you're unfamiliar with Hocus Pocus, Omri plays a teenager named Max who accidentally summons a group of witches back to life from the 17th century, and it's up to him to send them back.  Those witches, of course, are played by Bette Midler, Sarah Jessica Parker, and Kathy Najimy.
At the time, Omri was 17 years old and living the high life, pardon the pun, as a child star in a blockbuster.
That was at an age where I started experimenting with cannabis. Let's just say some of those scenes, I was having a good old time.  I'll tell you what I do remember: I was mis-performing and not hitting my keys or marks and Kenny [Ortega, the director] comes up to me and practically grabs me by the shirt, and he was like, 'Are you high?' and I was like, 'No,' and of course I was. We got it done, but that was kind of a wake-up call, like, Omri, you've got to be a little more professional and make sure you hit your cues!
Now, if you're wondering about what ever happened to him, are you ready for this?  Omri continues to live the high life as he retired from acting in the early 2000s, according the The Best Life.  He now has an online cannabis merchandise store called The Mary Danksters.
I've attached the trailer below.  In the scene where he's being electrocuted, Omri told Entertainment Weekly that that's one scene where he remembers definitely being high.
Boston's Conan O'Brien Sold His Totally Low-Key Beach House to a Kardashian
RANKED: Here are the most popular national parks
To determine the most popular national parks in the United States, 
Stacker
 compiled data from the 
National Park Service
 on the number of recreational visits each site had in 2020. Keep reading to discover the 50 most popular national parks in the United States, in reverse order from #50 to #1. And be sure to check with individuals parks before you visit to find out about ongoing, pandemic-related safety precautions at 
www.nps.gov/coronavirus
.