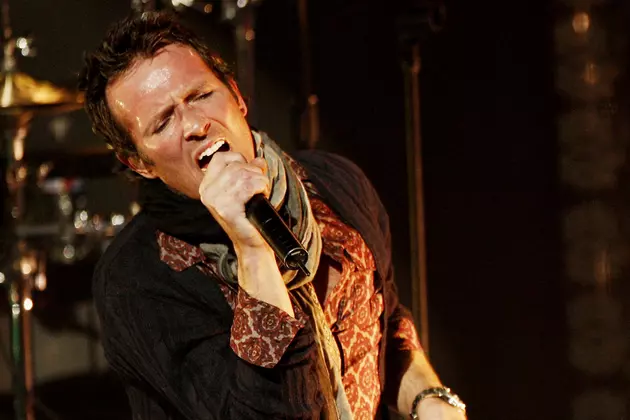 Listen to Stone Temple Pilots' 'Only Dying' Demo From the 'Core' Reissue
Kevin Winter, Getty Images
One of 13 tracks on the Demos and B-Sides disc of the boxed set, the song was slated for inclusion in the soundtrack for the 1994 film The Crow. But the band nixed the idea out of respect for the fantasy's star, Brandon Lee, who was accidentally killed on set during filming. The demo, which includes the Scott Weiland-sung lyrics "My only exit is a one way out of here / I've been shattered / Somebody pull me out / I'm only dying, I'm only dying," and "Dear God, I'll make a change for the better / My life you can spare till tomorrow, I know," went back into the vaults until now. Instead, they recorded "Big Empty" for the film.
"That song was a little bit of a different direction for us," bassist Robert DeLeo told Rolling Stone. "It was based more off jazz-type chordings. As a songwriter, I wanted to spark people into different directions."
The song was recorded in a North Hollywood studio before the band was signed, according to drummer Eric Kretz, who noted that while it needed some work, "You can hear all the STP elements in there."
But it wasn't only Lee's death that kept the song from the public. Guitarist Dean DeLeo said, "The guitar tone we chose on that ... I don't know what I was thinking. Maybe I was listening to too much Robert Smith or something. It's a song where I don't think we reached our full potential as songwriters quite yet. But honestly, it really is a beautiful song."
"One of the last few conversations Scott and I had was that he really wanted to re-cut that song," Dean added. "I said to Robert, 'Maybe we should honor his wishes and maybe cut the band around that vocal.' Maybe we'll do that one day; I don't know."
The anniversary reissue, which can be purchased as a super deluxe edition with five discs, is due out Sept. 29.
Listen to Stone Temple Pilots' "Only Dying"
Stone Temple Pilots Albums Ranked in Order of Awesomeness