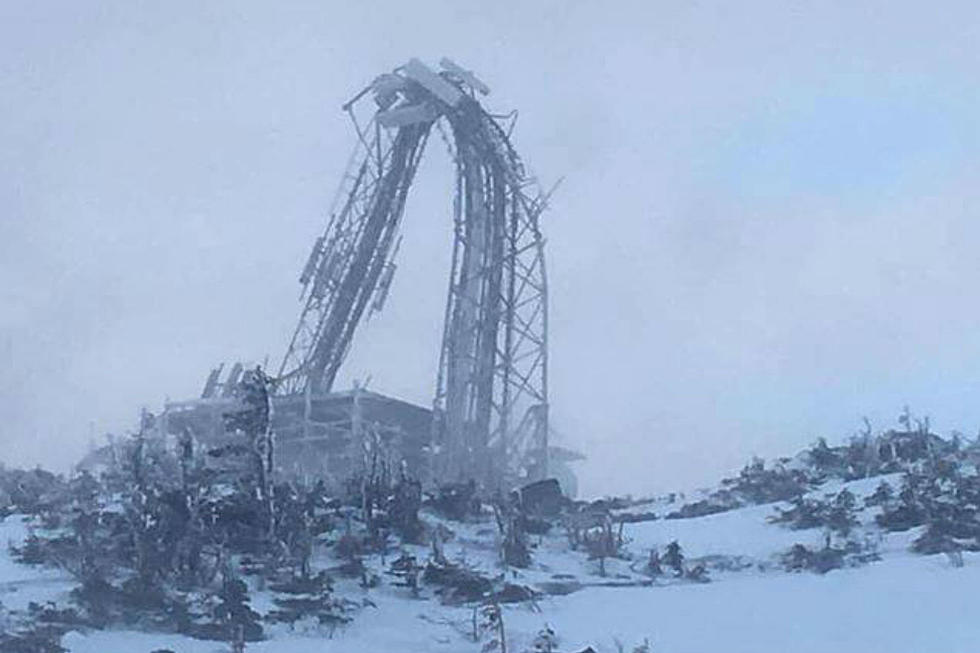 Strong Winds In Maine Destroyed A Communication Tower At Sugarloaf
Facebook via Keith Carson
If you were in Maine on Monday, you probably spent most of the day listening to the howling winds outside of your house. Some places along the coastline saw gusts upwards of 60mph. But that was nothing compared to what Sugarloaf Mountain endured and the damage from those powerful wind gusts became very evident.
Shared on Facebook by Keith Carson, a communications tower sitting atop Sugarloaf Mountain was beaten down by wind gusts that exceeded 100mph. The damage in the photo looked like it could have been cooked up by a CGI expert. Sugarloaf took to social media to alert skiers that the mountain itself does not use that communication tower for anything vital, so operations should remain normal for the remainder of ski season. However, they do lease out the tower. And it probably isn't going to be fixed anytime soon.
Pete Lyons commented on Carson's post with a photo of the same communications tower taken just two days ago. You can see the drastic difference between a standing, working tower and a 'crushed under the wind' tower. The great news? Nobody was hurt in  this natural accident. However, it is a stark reminder that while we fret over major snow storms and ice events here in Maine, wind has become an ever-increasing problem in recent years.