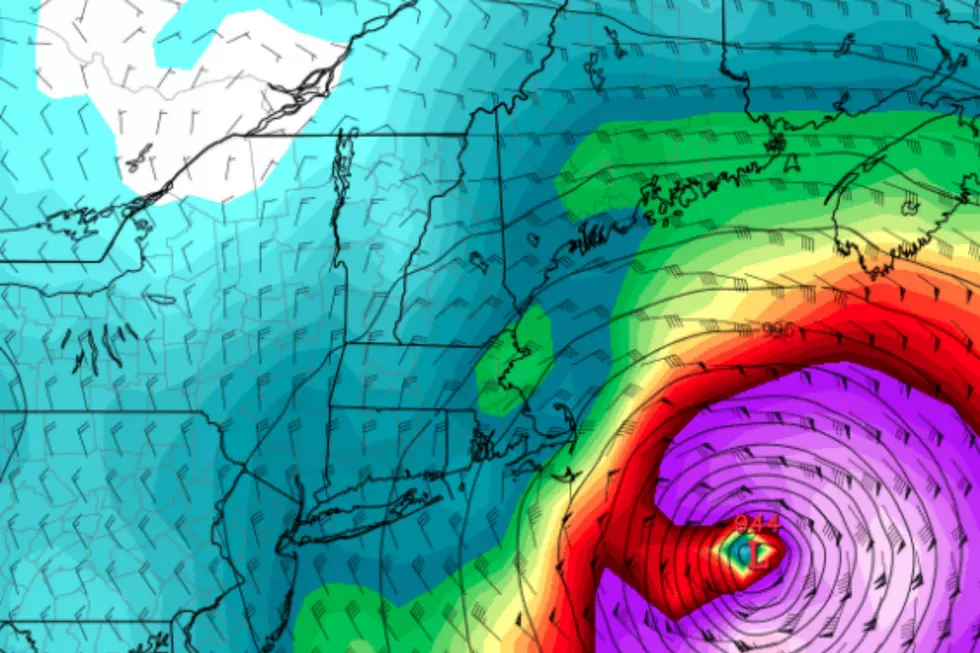 Surf's Up Saturday As What's Left Of Hurricane Dorian Hits Maine
TropicalTidbits.com
As Hurricane Dorian continues its seemingly endless journey up the eastern seaboard, forecast models are finally locking into place what Mainers can expect to see from the storm when it arrives on Saturday. Dorian is expected to sit 100-200 miles off the coast of Maine, but because of it's tremendous width as a storm, the immediate coast and many towns and communities inland will feel some effects.
The most notable of those effects will be rain and wind gusts. By the time Dorian arrives, the storm should be weakened considerably. But it will still bring plenty of wet weather with it, with early morning downpours along the coastline Saturday. Wind gusts should be plentiful with Dorian, with the possibility that gusts exceed 40mph along the coast.
Speaking of the coast, the waves should be impressive along Maine's beaches. Waves as large as 10 feet are likely, and it's advisable to be very careful on Saturday morning through the early afternoon if you're spending any time near or at the beach.
Downeast Maine will feel the effects of Dorian longer than southern Maine, with rainy and windy conditions continuing through Saturday evening. Also, keep an eye on our friends in Nova Scotia, as they prepare for a direct hit.