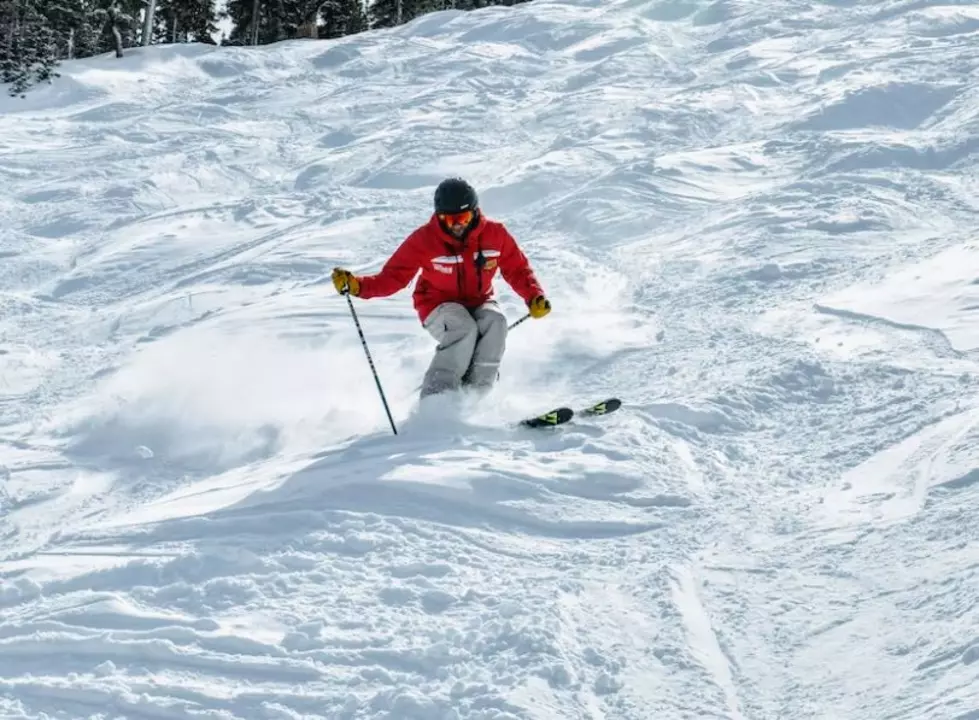 The Oldest Ski Area In Maine Is Also The Cheapest In The State
Bradley King / Unsplash
When you think of ski resorts in the State of Maine, there are a few that immediate come to mind.  Probably the first two you thought of were Sunday River and Sugarloaf, right?  Some of the other ski areas that come to mind might be Lost Valley in Auburn and Black Rock in Mars Hill.
Believe it or not, the state used to be filled with small, independent, ski areas.  Nearly have town and city had one or two.  In most cases, these were very small operations set up on a very small hill.  They may have had a tow rope or a small chair lift, but in a lot of cases you just had to walk up the hill.
A few of these old school ski areas are still in business today.  And, one of these small ski areas is (most likely) the oldest ski area in the State of Maine!
You'll find Powderhouse Hill in the small Maine town of South Berwick.  While the ski area's website has several versions of the place's "origin story", it appears that place started being used as a legit ski area in the late 1930s.
According to one story:
The town-owned and volunteer managed Powderhouse Hill Ski Area got it's start about 1939, when 24-year-old ski enthusiast William Hardy built the first rope tow on the slope, then owned by Herbie Day. The first tow was much shorter than today's, but in the late 1950's, Hardy "rehabbed" an old Model A truck, parked it farther up the hill, and modified a rear wheel to take the rope. Volunteers including Bob Lane, Ben Hill, Malcom Kenney, and Ed Mossman ran the tow from then on. Later, neighbor Basil Heffren, who worked for the phone company, got some recycled telephone poles and set them to carry the cables.
The story goes on to say that, in the 1970s, the Model A was replaced by a newer model, air-cooled, engine
In addition to being the oldest ski area in the state, it is, most likely, the cheapest as well.  Assuming the information on the website is correct, tickets are only $5!  Yes, FIVE BUCKS!  Keep in mind, they only accept cash, though.
For more information, hours of operation, and current conditions, check out their Facebook page.
What's your go-to ski resort?  Let us know through our app.
Maine & New Hampshire Tubing Parks You Need To Visit
We've put together a list of some of the best snow tubing parks in Maine and New Hampshire. If there is a park that needs to be on our list, let us know by messaging us through our app or on Facebook. Given the on-going COVID-19 crisis, and the fact the attractions are dependent on weather, you are going to want to check the park's website or call ahead to make sure they are operating.
Great Sledding Places In Maine
Here are some of the best places to take your kids sledding in Maine. Keep in mind that some of these are suggestions from listeners. Because of this, if you are not going to a public space, you are going to want to reach out to the owners to make sure it is okay to sled on their property. *SLED AT YOUR OWN RISK*