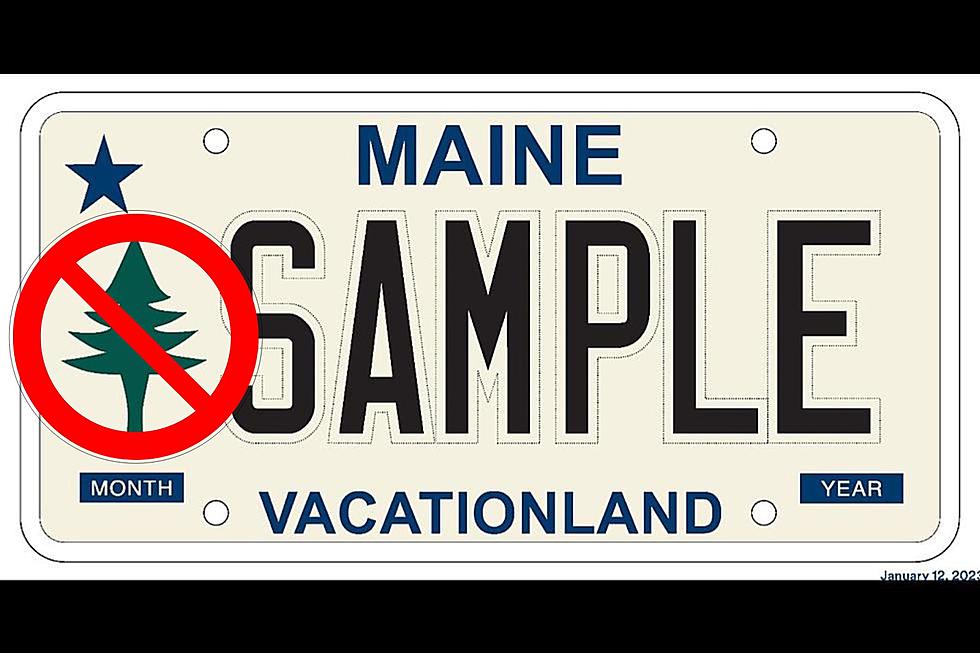 This is What Makes Maine's New License Plate Design Terrible
Maine Department of the Secretary of State
I give all due respect to Chris Sedenka and his article here titled "New Maine License Plate in the Works is Unquestionably Beautiful." Chris, you're a talented man, a pleasure to work with, and a hell of a nice guy, but you're wrong. I indeed do question it. This is what we want on our license plates?
To be fair, Maine hasn't exactly had a stellar record of coming up with good license plate designs for the standard license plates that are on most vehicles. Maine license plates had no design on them whatsoever until July 1, 1987 when the lobster plate debuted and people said it looked more like a bug than a lobster.
Then in 1999, the present-day chickadee plate was introduced and many thought it was just a bad design and that the chickadee should be perched upright, not leaning down with its tail up in the air.
Now a design is proposed with what they are calling a pine tree but is based on the Maine State Flag from 1901-1909.
Sorry old flag fans, but this is horrid. The actual flag design looked like this:
That looks a lot more like a pine tree than what some Mainers have embraced and are trying to make our official flag as well. The design on the proposed plates based on the flag above looks like a child drew it. We can do better than this, can't we? This is just one step above the creativity in Delaware's license plate.
I would expect to see a design like this on a blue road sign on the highway telling me there's a picnic area at the next exit.
Well, those are miniature replicas of the signs for a model railroad layout, but you get the idea.
I'll say this much. The design is just slightly better than Delaware's license plate.
How about this? We already have about a dozen specialty license plates that help support great causes in Maine. What's one more? Let's find one for this pine tree plate and then everyone who wants one can be happy while we go with something else that is purely Maine with a great design that doesn't look like it came out of a second grade art class. Too harsh?
Pew! Here Are The 10 Stinkiest Towns in Maine
Ever go outside, take a big whiff, and regret you breathed at all? Here are the 10 stinkiest towns in Maine.
25 Cannabis Shops in Maine With the Best Names Ranked
These are the best names of actual cannabis shops in Maine ranked from number 25 to number 1.