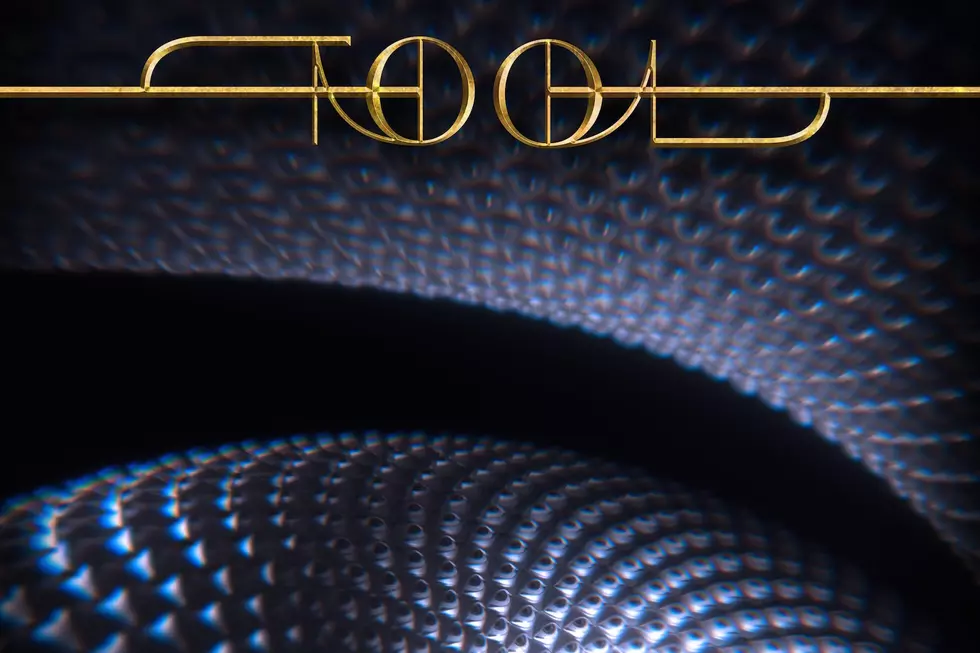 Tool Sell Out 'Fear Inoculum' Limited Edition CD Sets, Will Make More
Tool Dissectional
Due to overwhelming demand, Tool are having to make more deluxe CD packages of their new album Fear Inoculum. The band took to social media to announce a "small additional quantity" of the deluxe CD package of their first album in 13 years will be made available.
The special Limited Edition package includes a CD in a tri-fold Soft Pack Video Brochure featuring a 4" HD rechargeable screen with exclusive video footage, a USB charging cable, a two watt speaker, a 36 page book and a MP3 download card. The newly produced deluxe CD packages should be ready to ship at the end of September. Fans can pre-order the set here.
As we previously reported, Tool will likely top the Billboard Album chart with Fear Inoculum (as of press time, the LP has sold over 212-thousand copies), besting Taylor Swift's latest effort Lover, which has shifted over 101-thousand this week.
In other Tool news, a 12-year-old fan from Louisiana got permission from his band teacher to miss school to see the progressive band in person. On Tool's reddit, the student's father shared an email he received from his son's band director, giving him the okay to miss class for the concert. The cool teacher wrote, "TOOL is a GOOD reason to miss it." She added, "I am super jealous that he will have the opportunity and I will not punish him for missing for TOOL," before asking, "Do you like their new album?"
Tool will kick off their 26-date tour with Killing Joke on Oct. 13 in Sacramento, Calif. See all their tour dates here.
Unboxing The 'Fear Inoculum' Deluxe CD: