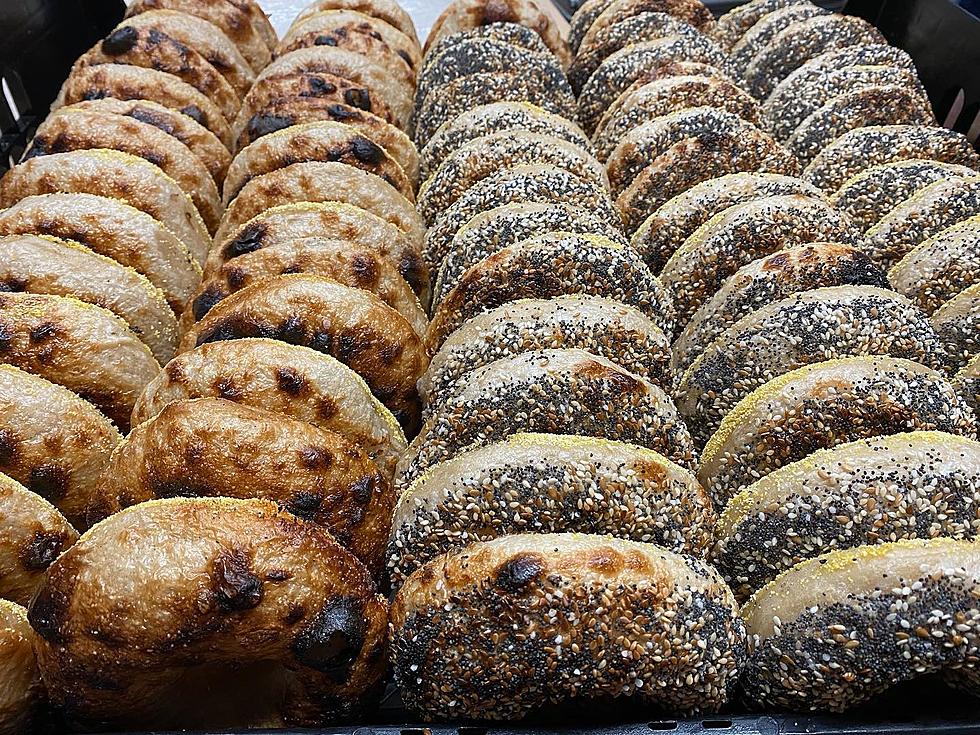 Maine and Massachusetts Are Home to 3 Top-Ranked Bagel Shops in the Country
Rover Bagel via Facebook
Cheers for bagels, at least when they're good.  Let's be honest, if you've ever had an authentic bagel (yes, I'm referring to a New York bagel), then you know when you're noshing on the best, worst, and "middle-of-the-road-it's-getting-the-bagel-job-done".  So, imagine my excitement when I found a list of the very best bagels in America, outside of New York City.
Since bagels are serious business, it was so much fun to see the best ones in the country that made this list, include three bagel shops in New England, according to Bon Appetit.  Maine has two places to find that perfect bagel, and the Boston area is home to one place.
Let's start in Maine, where Rose Foods in Portland will make you feel like you're walking into an old-school delicatessen.  According to Bon Appetit, it stands out among the many bagel shops in the Portland area because of its classic fixings which include lox, sable, and whitefish directly from New York.  Also, Bon Appetit says the way Rose Foods makes its bagels for sandwich eating or some schmear or butter makes them stand out.
Okay, let's head to that second Maine location in the coastal, up-and-coming town of Biddeford between Portland and Portsmouth, New Hampshire.
Congratulations to Rover Bagel, with its wood-fired bagels that chew like a classic New York-style bagel.  Bon Appetit again states that the way they make them is what makes them stand apart from other bagels in New England and the country.  Also, the wide-ranging schmears of cream cheese are stellar.
Now to Bagelsaurus in Cambridge, Massachusetts, which opened in 2014 and makes their bagels by hand, according to Bon Appetit.  They started in a sandwich shop called Cutty's in Brookline in 2013, but had such a following that a separate shop was necessary just a year later.  And yes, you guessed it, the way they are made is key.  Bon Appetit says these bagels receive over 24 hours of slow fermentation to get that perfect, New York-style taste.  Lines still exist today outside and around the corner in the Cambridge location, so you have plenty of time to decide what to order.
LOOK: 20 of the biggest insects in the world
Stacker
compiled a list of 20 of the biggest insects in the world using a variety of news, scientific, and other sources.
Gallery Credit: Andrea Vale
See the Must-Drive Roads in Every State
Gallery Credit: Sarah Jones