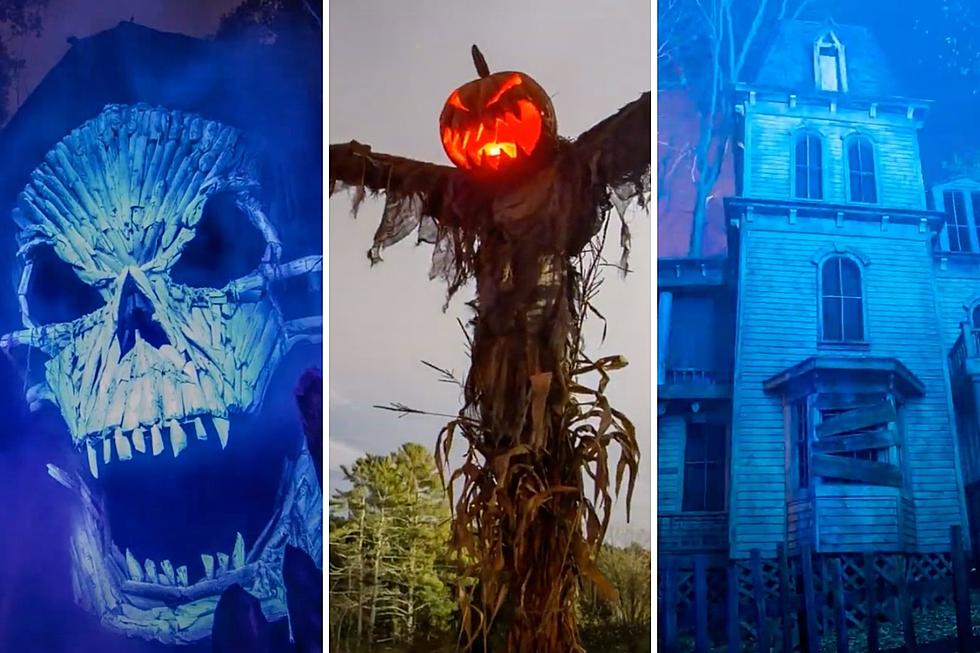 Want To Get Scared? Haunted Overload In Lee, NH, Returns This October
Haunted Overload via YouTube
As the days get shorter, the creatures of the night begin to prowl.
Haunted Overload in Lee, NH will return this October to scare the daylights out of you.
Haunted Overload - 20 Orchard Way - Lee, NH
DeMeritt Hill Farm
The variety of ways in which you can enjoy this terrorizing walking trail are really cool.
Would you like to walk it by the light of day and not be horrified beyond your wildest nightmares? They've got a time for that!
Their 'Day Haunt' Hours go from 10AM to 4PM and are only 8 bucks a ticket!
Their following hilarious video '5 Rules Of Haunted Overload 2019'  would be very scary for young kids to watch but is a riot nonetheless.
I think this is a good indication that any child under the age of twelve could be terrified out of their wits, so I'd definitely stick with the 'Day Haunt' or their 'Fright Night Lite' if I had little ones in my group.
'Fright Night Lite' features the lights, sounds and effects yet no demonic monsters chasing you with chainsaws or pitchforks.
That right there sounds like my preferred level of discomfort  AND it's $14.50.
Have you heard of their 'Lights Out' event?
WOW.
This is one night only and according to their website, it will happen on Halloween (October 31st).
It features only sounds and monsters. You have to somehow navigate the entire trail using nothing but your sense of hearing. In my humble opinion, you'd HAVE to be out of your senses to try this with a full cast of demons stalking you AND they know every inch of these woods by heart? All that fun for just $17?
No thanks!
I wouldn't let my wimpyness dictate the level of scary that you endure, by all means, scream your head off!
And October 8th will be here before you know it.
Can You Solve These Difficult Stephen King Clues from 'Jeopardy!'?
Seven Poisonous Plants In Maine That Can Hurt You