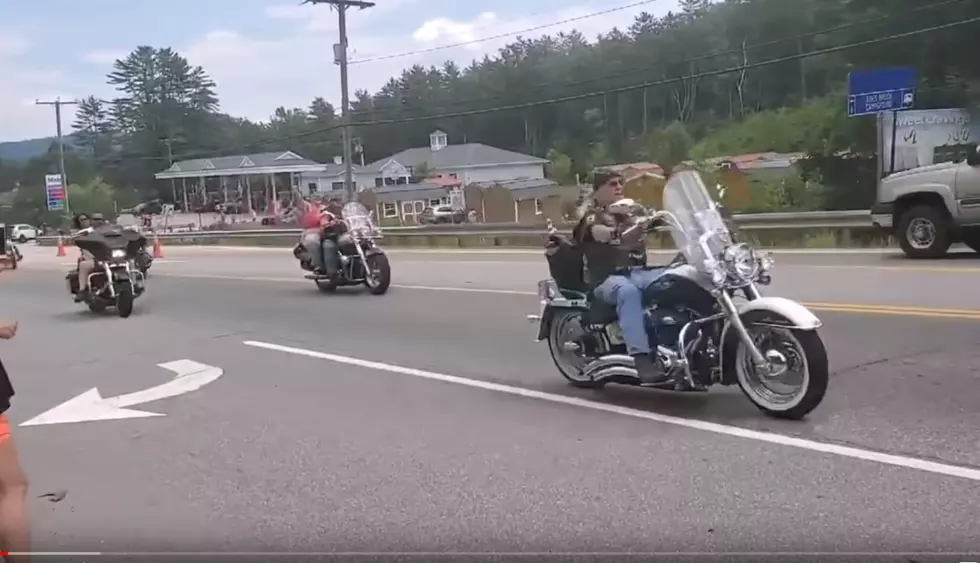 Watch Powerful Video as Thousands Ride for the Fallen 7 in NH
ammoguy5 via YouTube
The drone video footage was captured by YouTube user Korey O'Brien. It shows a constant flow of love and support by thousands of motorcyclists cruising through Meredith, New Hampshire. They are headed to the crash site in Randolph, New Hampshire in on honor of the brothers and sisters who died there.
According to our friends at WGME,
"An estimated 3,000 motorcycles, with 4,500 riders from around the country, took part in the Ride for the Fallen 7 on Saturday. They road 90 miles (145 kilometers) from Laconia to the crash site in Randolph, where a memorial service was held in a nearby field."
What an incredible display of loyalty from the giant tribe of bikers.
"Manny Ribeiro, the president of the Jarheads Motorcycle Club, which the seven riders belonged to, said the memorial ride was just another reminder that the biker community is generous."
Watch more uplifting video from the ride as folks along the route cheer them on. Thanks to