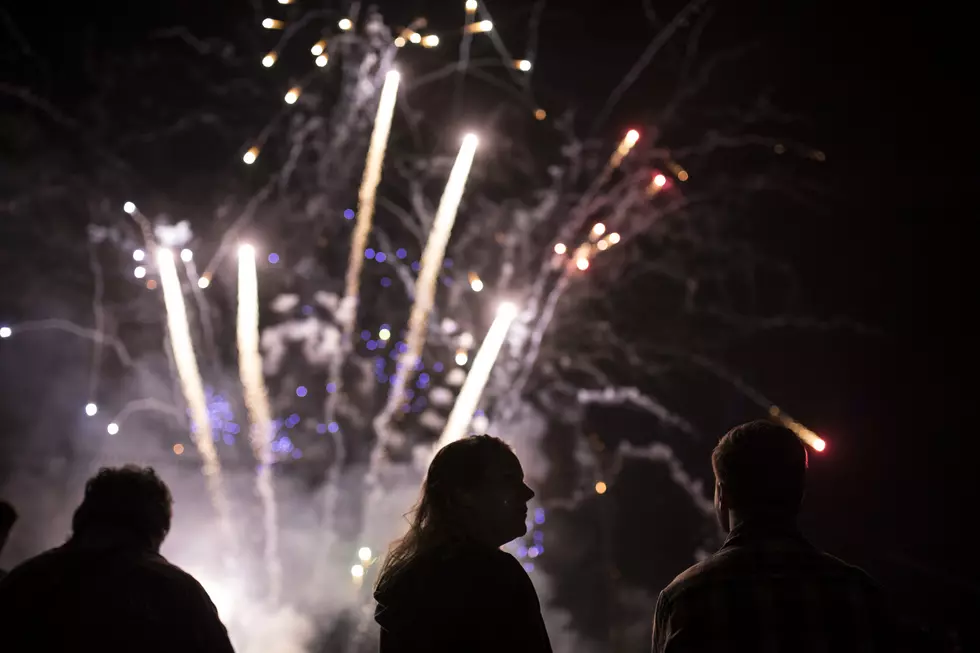 Northern New England's Most Insane Fireworks Display is in Laconia, NH This Saturday
Getty Images
Recycled Percussion
By now, especially if you're a resident of New Hampshire, you're familiar with the band Recycled Percussion. New Hampshire-born and raised the band has taken over NBC's America's Got Talent, Las Vegas, and even have an Emmy Award-winning TV show and clothing line, both called Chaos & Kindness.
With roots now firmly planted in Laconia and with Laconia being the home of the very first brick and mortar Chaos & Kindness store, the band decided to add a little more Chaos to the small New Hampshire town.
The CAKE
In a recent Facebook Live, Recycled Percussion founder, Justin Spencer, unveiled their latest project, The CAKE. The dream was to bring the Las Vegas entertainment experience to the state they love so dearly.
They purchased what used to be a church and completely renovated the space into The CAKE which stands for the Chaos And Kindness Experience.
The space will allow for the band to perform multiple shows nearly every weekend at a reasonable price so those in northern New England can experience top-tier Vegas-level entertainment. The CAKE seats 300 for shows and the lobby will be open for locals or those passing through to enjoy or relax with a protein shake. Perfectly combining the Chaos of a live show and the Kindness of a community space.
Opening Weekend and Fireworks
The CAKE is opening this weekend, with 3 already sold-out shows on Friday, October 1st, and Saturday, October 2nd, followed by fireworks in Laconia over Opechee Lake.
This show promises to be massive. The fun starts at 5 pm with food trucks in Opechee Park and the fireworks display will begin around 8 pm. The show will even have drones to elevate the display. There is no doubt this will be the largest New Hampshire has ever seen.
Sunday will be a motorcycle ride that begins at 11 am at the Chaos & Kindness store in Keene and will end at The CAKE where there will be 1 more sold-out show. Full details can be found here.
See a sneak peek of The CAKE in the video below:
7 Beautiful Lakes to Visit in New Hampshire Besides Lake Winnipesaukee
Family Friendly Day Trips From Portland, Maine Your Kids Will Love
Looking for something fun to do with the family but want to stretch your legs outside of Maine for the day or weekend? Here's a list of fun spots for you and your family to enjoy that could easily be done as a long day trip or a quick weekend away. Everything on this list is within x hours of Portland.
For reference, when putting in Portland, Maine on Google Maps, it places the street view guy at Portland Town Hall. Depart time is being set at 8:00 am on a Saturday in June to account for traffic.
Did your favorite make the list? Anywhere new you plan to check out?