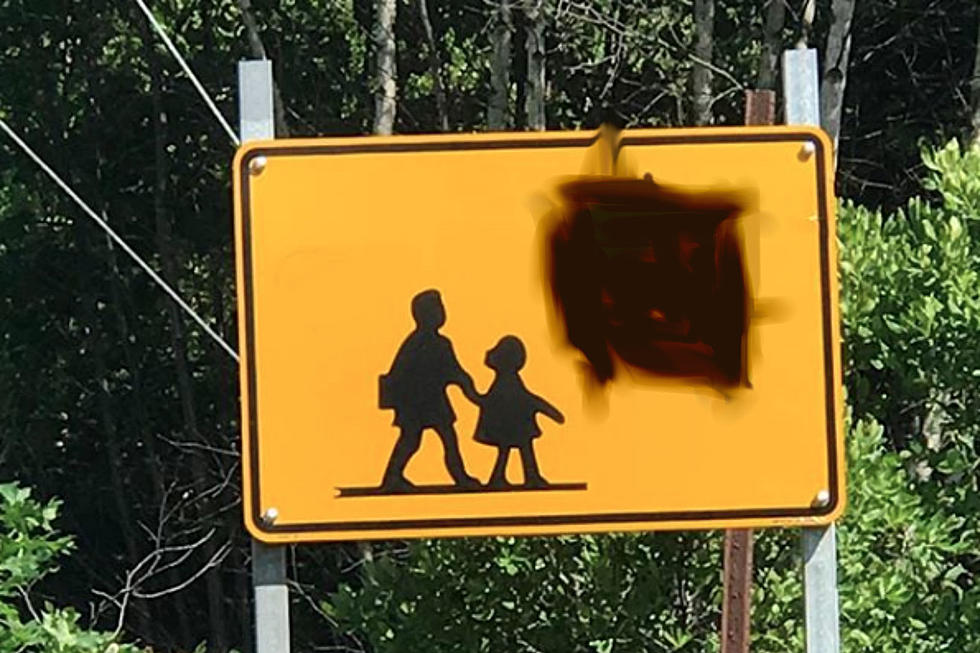 We Don't Know What To Make Of This Bizarre Street Sign In Maine
Instagram via runnincougz
When you make your way through a drivers education course, you're taught about most of the street signs you'll encounter along the way. But as our world evolves, so does the signage to alert us to dangers. Including this bizarre one, posted to Instagram by runnincougz, that they saw in Maine.
In our practical mind, we have to assume whomever made and posted this sign thought that they could alert drivers to two potential things at once, walking children and deer. But the sign itself looks rather silly. Like, be careful because walking children may encounter deer jumping over them.
If you want get even more wild, it kind of looks like the two children are on some sort of sled or snowboard, and perhaps they're on their way to the north pole where flying deer are the norm. Maybe. But probably not.
Have you seen this sign? What do you think?