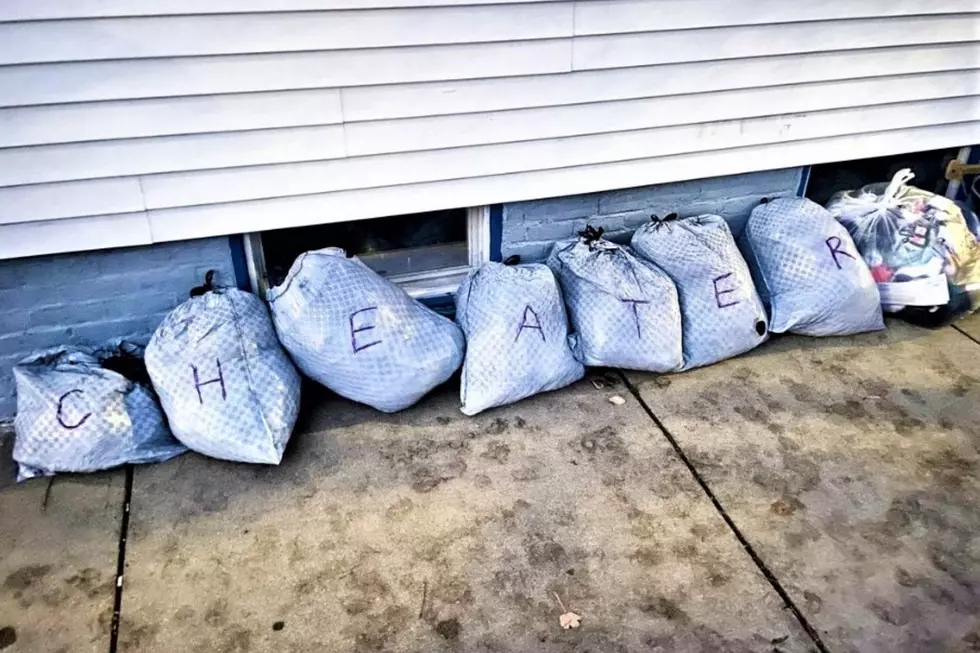 Well, This is One Way to Take Care of a Cheating Partner in Boston
Only in Bos via Instagram
You go girl! Or guy!
Oh, the sweet smell and taste of revenge.  However you've heard this saying before, the point is that revenge is sweet.  Whether it's a temporary fix or not, it feels good at the moment and maybe even helps resolve some pain.
I'm not talking about going out and breaking the law or harming anyone, of course.  I'm talking about something a bit more on point, on the nose, and in your face.  Revenge where you can feel that person's pain and maybe even cheer a bit for them.
Clearly, someone was caught cheating on their partner.  The handwriting has a male feel to it. However, with this cheater's belongings so nicely placed in garbage bags, and the top quality, durable ones at that, I'm thinking maybe it's a female who discovered her partner doing the dirty deed, breaking her heart.
When OnlyinBos posted this, you can imagine the comments that came pouring in.  It appears to be in the Central Square area of Cambridge where this revenge was handled.
"They used the good bags. They really loved them dammit!" 😂

 

"My new favorite account." 😂🔥🔥🔥

 

"Probably just said he secretly was a New York sports fan."

 

"This is the most Boston thing I've ever seen."

 

"I want to buy this girl a drink."

 

"Boom."

 

"They had the perfect amount of trash bags and that makes my OCD heart really happy.."

 

"Wordle solved in 1 try." 👏👏
I must admit, this does feel like it's right out of a rom-com, and I would love to have seen the cheater's reaction when he or she arrived home.  I most definitely hope that the person cheated on holds her or his ground!
This is What Billionaire Car-Dealership Tycoon Herb Chambers Multi-Million Boston Condo Up for Sale Looks Like
Estate Where Boston's Ben Affleck and Jennifer Lopez Married is For Sale