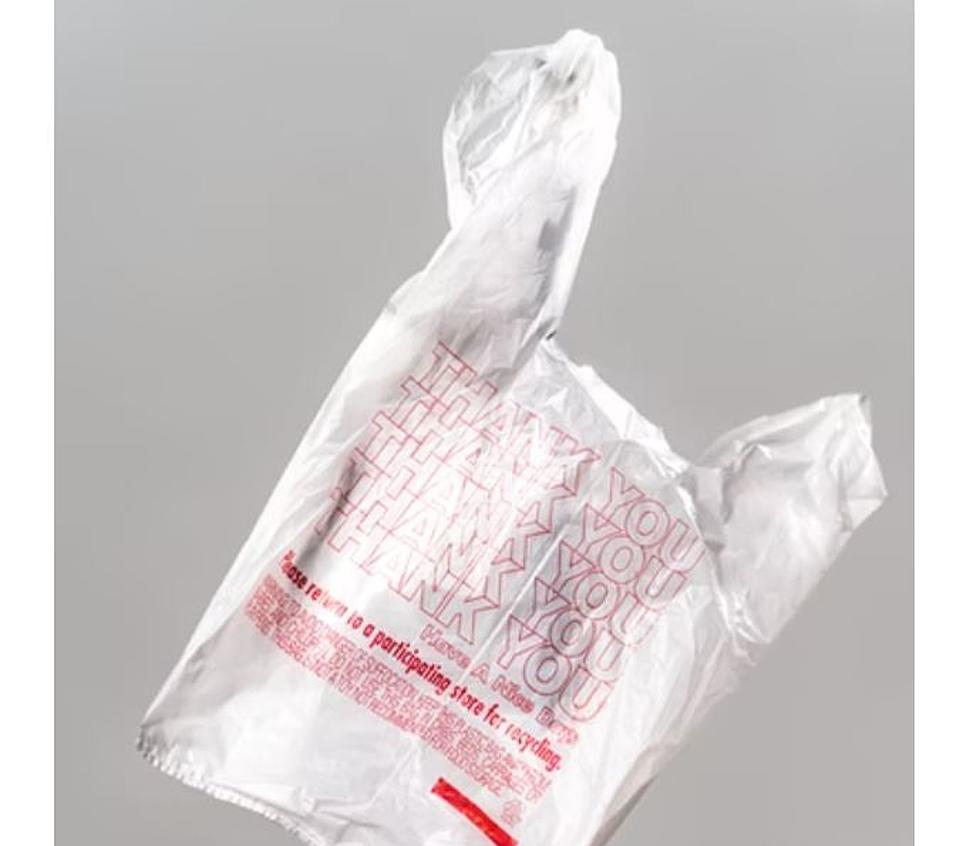 Why I Think Maine Stores Should Bring Back Disposable Bags
Christopher Vega / Unsplash
In 2019, the State of Maine legislature passed a bill banning the use of single use (disposable) plastic bags.  The ban on these bags, commonly used by grocery stores and restaurants, we to go into effect in April 22nd, 2020.  However, the pandemic delayed the implementation of the ban twice.  The ban did eventually go into effect on July 1st of 2021.
Some stores do still offer paper bags, for a price.  These bags are okay, but definitely not the same quality bags we were used to back in the 80s and early 90s when every store made the switch to plastic bags.  Learn more about the ban HERE
Now, you will still see those small, clear, poly bags.  Stores that offer some kind of recycling program are allowed to have these on hand for customers grabbing loose items.  Produce or bulk products, for example.
What's so big about a few bags?  Well, according to an article on Medium, the average single-use bag is used for about twelve minutes and it takes about 1,000 years for a bag to completely biodegrade.  Some sources say we use about 9 BILLION pounds of disposable plastic bags a year.  That's a lot of trash sitting in our landfills.
All that being said, I believe that we should bring disposable plastic bags backs.
Let me stop you before you start jumping all over me about the environment…  I LOVE the environment.  One of the reasons I live in Maine is that I love the fresh air, clean water, and pristine forests.
But, like many of my fellow Mainers, I am a master of life hacks and re-using things.  Until last summer, one of those things was single use plastic bags.  In fact, at my house, we used to have a single use bag hanging up in the kitchen.  Inside that single use bag were dozens of other single use bags.
We used those bags for nearly everything!  Those bags got used a lunch / breakfast bags (I often bring a few pieces of fruit or a frozen meal to work with me), they were used as garbage bags for our vehicles, they were used to clean out DJ Catfood's litterbox, and they were used as emergency puke bags when the kids weren't feeling well on car trips.
After speaking with a few co-workers, friends, and family members about this, it is apparent that I am not the only one who re-purposed those plastic bags.
So, what do we do now?  Well, depending on the situation, we end up using full sized garbage bags – which creates way more trash.
I do not believe those of us who re-use should be punished for what the jerks do.  It should be up to the individual.  If you use the plastic bags for other things, get them.  If you don't re-use them, bring in your re-usable shopping totes.
That is why I think they should bring back single use plastic bags.
We want to know your opinion.  Send us a message through our app or on Facebook.
Looking for something fun to do with your special someone?  Check out this list of ten upcoming Maine events...
Top 10 Can't-Miss 'Adulty' Events in Maine
The holidays are over and you have done a good job at keeping the family and kiddos entertained but now, it's your turn. Here is a list of can't-miss adult events to attend in January.