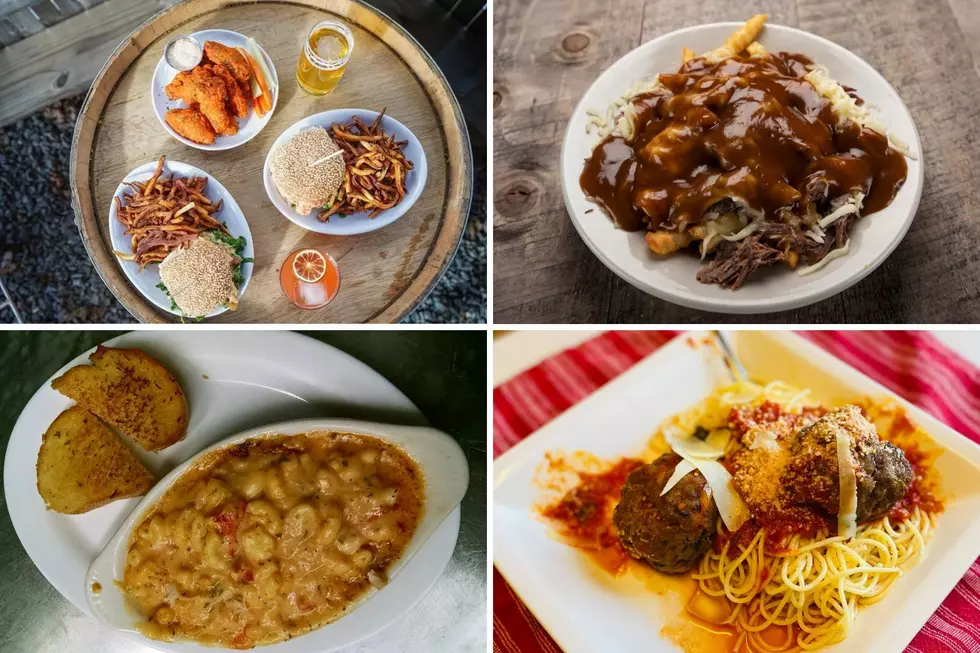 These 50 Maine Restaurants Will Warm Up the Body and Soul During a Cold Winter
Bramhall, Governor's, Rockland Cafe, Darby's Pub via Facebook
Hey, Maine is cold. Anyone who lives here clearly knows this. Tourists know this as well, hence why we see them mostly from June to October.
But cold weather doesn't necessarily make us hermits. There's still plenty of great things to do in this fine state. There are world-class outdoor activities like alpine and Nordic skiing, snowmobiling, snowshoeing, and hiking.
However, the Maine outdoors during a polar vortex or two is probably not everyone's cup of tea. That's okay, because there's a whole state full of delicious restaurants, pubs, and cafes awaiting you to enjoy.
We spend massive amounts of time discussing and dissecting every little aspect about the Maine restaurant scene. Whether it's Portland, the surrounding area, Bar Harbor, the Midcoast, the Western Foothills, or the Southern Coast, this state is an absolute goldmine.
With so many amazing spots to hit, it's made many of them destinations for Mainers to try and visit.
So, we put out the call for the joints Mainers love, especially in the wintertime; the restaurants that help shape a community, warm the body, and keep our stomachs full. These places unite the weekend warriors with those who spend many a day in hibernation mode.
Now, thanks to our stations' social media, we can put some names to those establishments.
Below is a list of many of those restaurants that were suggested to us. They vary in size, concept, and location. Some have opened recently, while others have been community staples for years. However, they are all true Maine originals.
You can see the entire list below. Believe me, these places will absolutely warm you up on these cold Maine days.
50 Maine Restaurants to Warm You Up This Winter
Thanks to our great listeners, we compiled a list of many of Maine's great restaurants that warm folks up in the winter.
These popular spots can be found across the state and are waiting for you to try them out.
How many have you been to? How many would you like to try for the first time?
Exquisite Vermont Home for Sale is Loaded with Detail and History
This home in northwestern Vermont practically has it all. The charming farmhouse is loaded with striking detail, iconic character, and even a long and intriguing history.
The home is listed for $705,000. Stacy Callan from Century 21 MRC is representing the home. You can find out more
information here
.