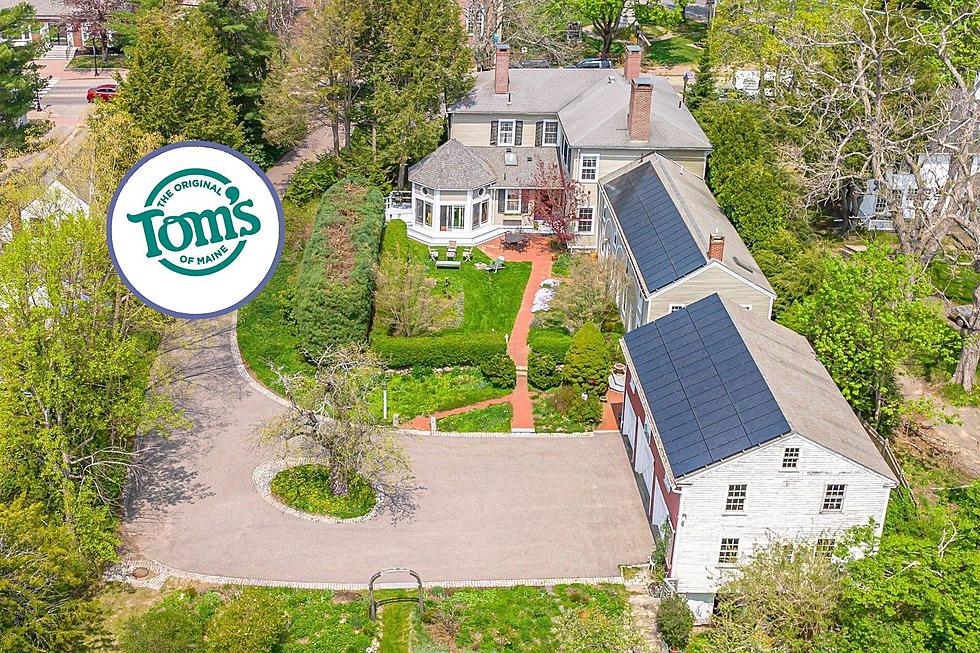 Tom's of Maine Founders Are Selling Their Stunning 224-Year-Old Kennebunk Home
Andi Robinson/Elaine Prendergast of Legacy Properties Sotheby's Intl/Tom's of Maine Facebook
You don't have to be from Maine to know about Tom's of Maine, famous for its all-natural personal care products like toothpaste, as well as a bath and body line.  It all started when Tom and Kate Chappell moved from Philadelphia to Maine in 1968 in pursuit of a more natural, healthy life for their children. With the help of a friend who gave them $5,000 to create healthcare products, they launched their first one in 1975, according to their website.
Now, Tom and Kate are selling their historic home that sits prominently at 99 Main Street in the fabulously quaint town of Kennebunk.  According to the listing with Andi Robinson and Elaine Prendergast of Legacy Properties Sotheby's International, this home has 20 rooms flowing seamlessly throughout its two levels. Six are bedrooms, six are bathrooms, and there are eight wood-burning fireplaces as well. Originally built in 1799, it's even in the center of town and nicely nestled among lush, organic gardens with apple trees, herbs, and vegetables creating its own private oasis.
There's also a long, circular drive ending at a three-bay barn and guest quarters.  According to the listing, the home is filled with modern amenities, but Tom and Kate painstakingly retained the character and soul of the home.
The home is nearly 7,500 square feet, and is on the market for less than you'd probably think.  It's $2,250,000 in the heart of Kennebunk's shopping and dining, while still maintaining that privacy on nearly an acre of land.  So, here we go with a tour of this historic home.
20 Rooms: Look Inside Tom's of Maine Founders' Stunning 224-Year-Old Home for Sale
Gallery Credit: Jolana Miller
50 Rock Album Covers You Can Visit in Real Life
Recreate your favorite LP artwork in person.
Gallery Credit: Allison Rapp