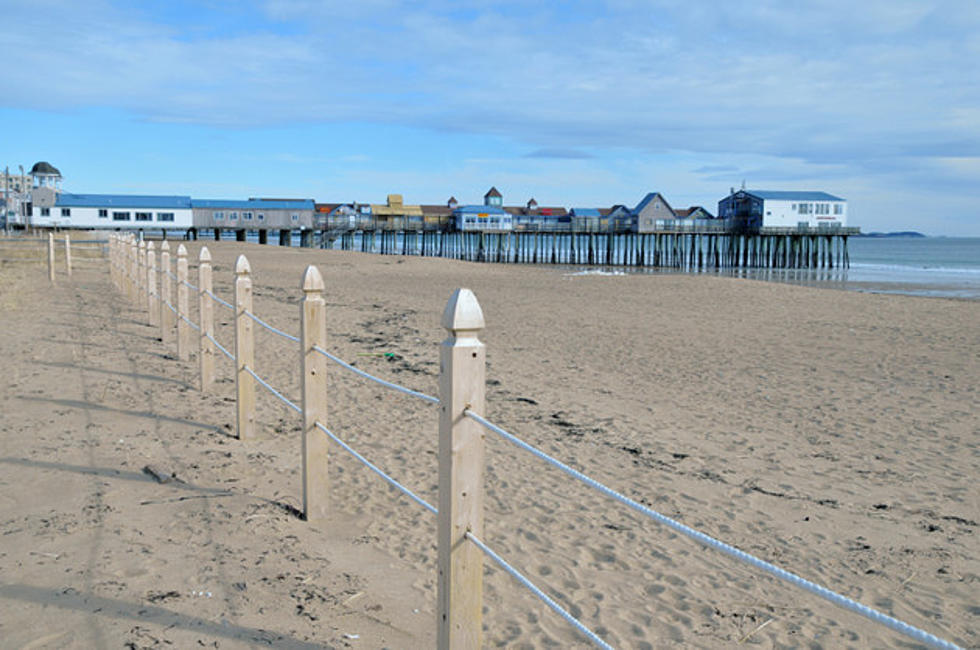 5 Brutal TripAdvisor Reviews Of Old Orchard Beach Made By Tourists
Paula Stephens
It's pretty easy to get sucked into reading tourists reviews of some of the Maine towns we call home or visit each and every year. We tackled what TripAdvisor deems to be "terrible" reviews of the summer destination known as Old Orchard Beach....and it wasn't pretty.
VACATION HOME FOR BLUE COLLAR U.S.
(Susanne F, location not listed)
"This was your overweight America meets carnival barker type of people on what is essentially a nice beach. They have ruined their nice pier by placing buildings on it where various vendors can sell you french fries and henna tattoos!"
Well tell us how you really feel Susanne F. She managed to lump everyone that either lives or visits Old Orchard Beach into one category, obese carnies. Also, did you try the pier fries Susanne F? If you had, we don't think they would have been mentioned in your passive-aggressive review. Guess we should stick to our blue collar jobs.
THE BEACH TOWN THAT NEVER LEFT THE 50'S
(Christopher E. Montreal, Canada)
"Well, it's run down, tacky, dirty and obviously has crime problems as the ATM's are in steel bullet proof cases that are bolted to the pavement."
Well hello Mr. Rush-To-Judgment from Montreal, perhaps Old Orchard Beach is just keeping their ATM's pristine and clean by placing some casing around them. And they're bullet-proof? Did you confirm this? We hate to point this out BUT, there weren't any ATM's back in the 50's Christopher E.
FADED RELIC
(LindaLou657, Memphis, Tennessee)
"This beach resort is an old relic that has seen been days. Don't waste your time strolling down seedy lanes which look like a good place to run into a panhandler down on his luck, or worse..."
We don't want to be a stickler for language, but we'll assume LindaLou meant this beach resort has seen BETTER days. We had to stop and think about any of the "seedy lanes" that exist in Old Orchard Beach and struggled to come up with some. Was she referencing all the people on the beach with metal detectors?
THE JERSEY SHORE OF NEW ENGLAND
(KTownLocal, Killington)
"And not like the nice parts of the Jersey Shore. Rundown, tired, neglected, just plain gross. Never again. Filled with cheesy establishments and even cheesier people. If you do go, be prepared to have your memories and visions of Maine tainted forever."
Lots of hurt going on in this review. Mostly, the unnecessary shot at the "cheesy" people that live and work there. WHY? We know that there are plenty of bro's heading down to the Pier for a night out, but to equate it to the Jersey Shore we saw on TV? I don't know KTown, staying in the Killington bubble might be best for you.
DUMPY FRAT TOWN
(Kennebunk45, Albany, NY)
"Crowded, sidewalks and beaches filled with "f" words all times of day and night. Screaming drunk "kids" still at 1:40 am on a Sunday night as I write this. No shortage of creepy older people either."
Comforting to know that if we took a trip to Albany, New York that we would never, ever hear the "F" word while walking around. It sounds to us like Kennebunk45 might be the type of person holding a newspaper and shooing the "kids" off of his pristine lawn. Then again, they might just hate everyone, including all those "creepy" old people just trying to have fun.