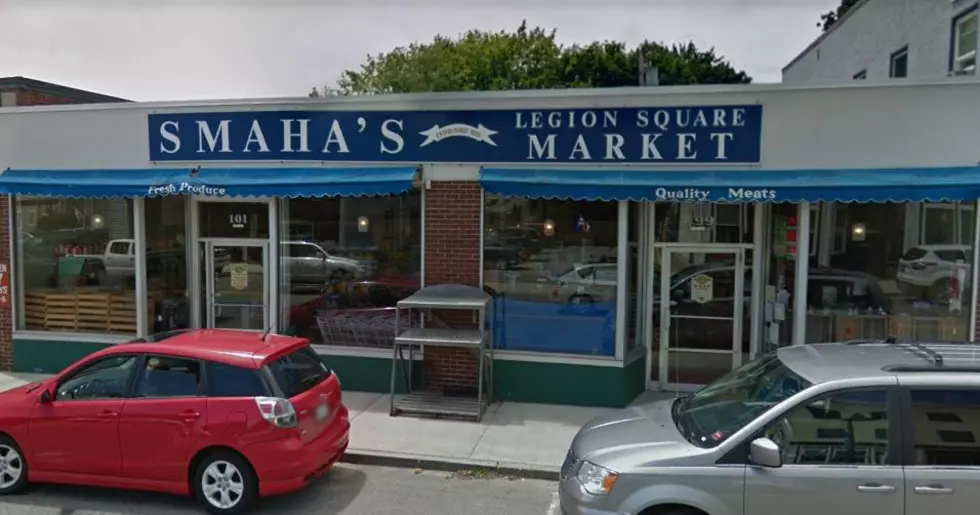 After More Than 80 Years Smaha's in South Portland Closes Their Door
GoogleMaps
Another piece of Maine's history is closing.
Smaha's legion Square Market in the Knightville neighborhood in South Portland is closing after more than 80 years.
The Portland Press Herald reports that after it sells off its inventory, it will close. Then they will put the building at 101 Ocean Street on the market. Everything is on sale starting today, Wednesday, January 11. The owner Alan Cardinal and his wife decided to sell the business after 11 years to focus on family.
They wrote in a Facebook post in part,
And as with many small Maine businesses, we find circumstances make it more and more difficult to maintain a business—and family commitments. Due to a confluence of events, it is with great difficulty that my wife and I will be closing Legion Square Market in South Portland. (Maine.) We have many emerging responsibilities within our family both near and far, and we need to make those our focus. This is a sad moment for us, and we will miss being a part of this thriving neighborhood.
Thomas Smaha who was the longtime owner of the Legion Square Market passed away two years ago at 77. It was his father John who opened the market back in 1939. Thomas took over in 1969 and kept it going for 43 years. He sold the business to Alan Cardinal in 2012, who ran it with his wife and two kids since then. They are sad about the decision too because they wanted to keep the tradition going.
He told the Portland Press Herald in 2021 after Thomas Smaha passed,
We bought a business that had a legacy … it needs to be celebrated and enhanced and he allowed us to do that. He meant a lot to the community. A lot of people are heartbroken by his passing.
In my early years in Maine, I lived in South Portland and I often went to Smaha's. I loved that they were open when blue laws closed the big grocery stores on Sunday. I loved the butcher, the tiny aisles of the store, and that it was a store that reminded you of the way life used to be. Smaha's Legion Square Market - you will truly be missed.
LOOK: Things from the year you were born that don't exist anymore
The iconic (and at times silly) toys, technologies, and electronics have been usurped since their grand entrance, either by advances in technology or breakthroughs in common sense.
See how many things on this list
trigger childhood memories—and which ones were here and gone so fast you missed them entirely.