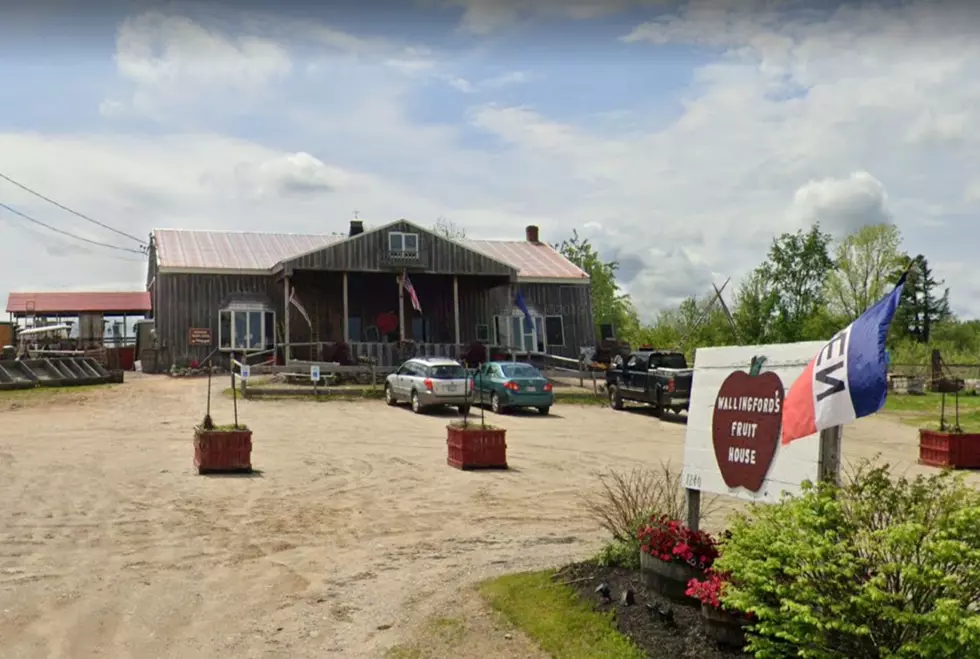 An Apple Orchard In Maine Introduced A Willy Wonka-Style Treasure Hunt This Past Weekend
Google Maps
The end is nearly here for apple picking season in Maine. The snow that accumulated in some parts of the state on Saturday should confirm that. But while there are still some apples on the trees and hot donuts to be devoured, one apple orchard in Maine decided to spice up visitors end-of-season apple picking experience on Sunday. They turned it into a treasure hunt.
Shared on Facebook by Wallingford's Fruit House, while guests were picking apples around their vast orchard in Auburn, they were also told to keep a lookout for the golden pumpkins that were hidden in trees somewhere on the property. If you managed to find one of the golden pumpkins, it could be turned into a $50 gift certificate to use at Wallingford's. That could buy a lot of jellies, jams and their oh so tasty donuts.
The golden pumpkin hunt started on Sunday and Wallingford's hasn't updated their Facebook page to announce if all the pumpkins had been discovered as of this writing. If they haven't, then you've still got a chance to shine. You could have your Charlie Bucket moment and the rewards will be plentiful. Happy hunting!
10 Maine and New Hampshire Spots You Have to Visit