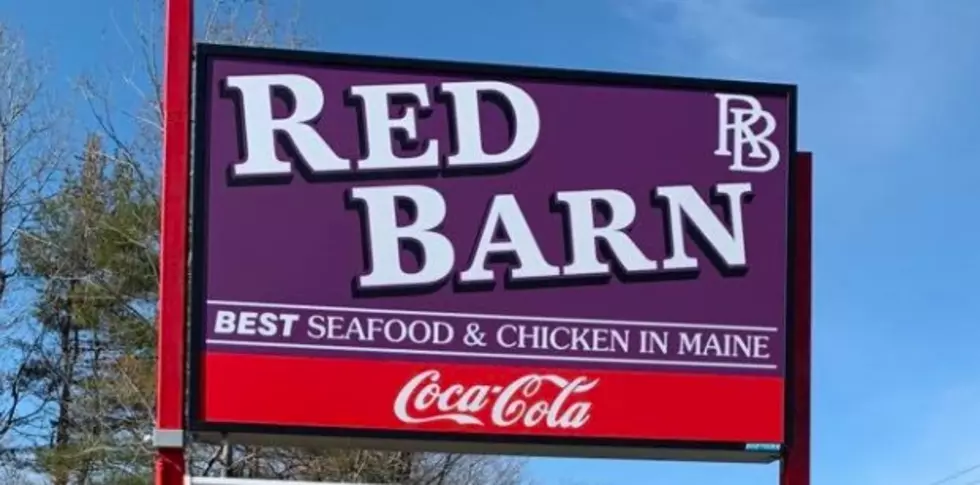 Augusta's Red Barn Releases Recipe for Their Famous Seafood Stew
Facebook
This is going to put a lot of smiles on Mainers' faces this Christmas.
You see, folks travel from near and far to feast on Laura's Seafood Stew at The Red Barn in Augusta. It is one of the most popular selections on the menu there.
Just before Thanksgiving, owner Laura Benedict made the very hard decision to close for the winter months to help make sure her staff and customers stay healthy as COVID-19 rages on.
Laura has quite a history of putting others first. She and her crew are not only well known for their great meals, but also for their generosity to customers and the community.
They have a long wonderful history of hosting countless charity events over the years bringing the tally of donations for neighbors in need to over $1 million and counting.
And now Laura has done something super special for Red Barn fans. She just made public what we believe was a secret recipe for their famous Laura's Seafood Stew.
She hopes to reopen in the new year. Until then, isn't it great that we can have a taste of the Red Barn at home this Christmas.
All the specific ingredients and unique preparation are revealed in this post from the official Red Barn Facebook page.
We know. The print is kinda tough to see. At least it is for us. So we decided to write it out for you.
This recipe is featured in Chowder at the Red Barn
170 grams (6 ounces) finely chopped onion
.9 kg (2 pounds) butter
2.3 kg (5 pounds) flash frozen scallops (flash frozen will release seafood stock)
2.3 kg (5 pounds) Icelandic haddock, cut into portions
1.3 kg (3 pounds) Maine shrimp
.45 kg (1 pound) Maine lobster meat
1 to 2 liters (4 to 8 cups) Half & Half as needed*
*Editor's note: Or substitute a mixture of half milk and half heavy cream
1. In a 7.5 liter (8-quart) pot, combine the onions, butter, and scallops. Cook over medium heat until the butter is melted.
2. Add the haddock, shrimp, and lobster. Bring to a boil and cook for 20 minutes. ("The key is fast and furious," says Laura)
3. Remove from heat. Add 118 ml (4 ounces) warmed Half & Half, or as desired, to each serving.
Cape Elizabeth Home With Lighthouse Neighbor