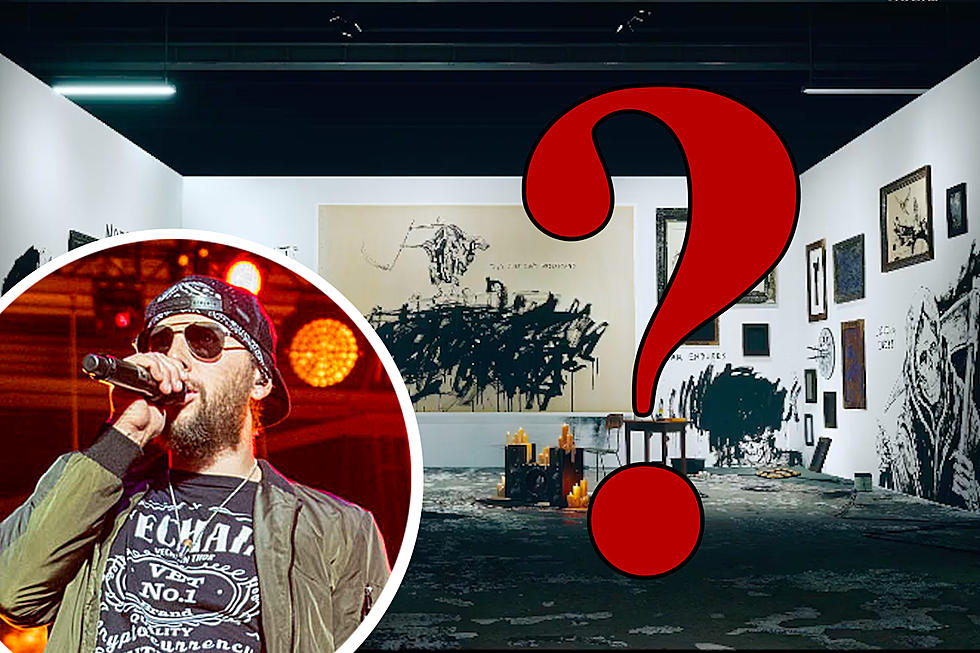 Avenged Sevenfold Tease That Something Is Coming Tomorrow, Launch Countdown
YouTube - Avenged Sevenfold / Maria Ives
Avenged Sevenfold are teasing that something is coming tomorrow (March 14), as they've launched a countdown on their YouTube channel.
The band tweeted the date March 14 with the time 11AM ET. The tweet also contains a link, which leads to a YouTube countdown titled "Avenged Sevenfold Presents...". The visual in the countdown features a virtual room with candles, chairs, a desk, ladder and writing and signs all over the walls.
"We don't care," "Nobody," "Avenged Sevenfold," "War endures," "Looking inside" and "Life is but a dream" are some of the phrases that can be seen written. There's creepy background audio too, with creaking doors, footsteps, echoing and katydid insect calls repeating over and over.
Check it out below.
Over the course of the last two weeks, the Avenged camp created an alternate reality game (ARG) for fans to engage with. It started with a "hacking" of their social media accounts, which led users on their Discord account to a website called Libad5343.net. From there, fans uncovered more clues, including geographical coordinates for places in the real world, where even more clues were discovered by those who visited them.
"Nobody" was one of the recurring words throughout the entire process, leading fans to speculate that it's the name of a song. Libad5343 is also the username of a Twitter account that's written some cryptic tweets throughout the game as well, thus everyone seems to think it's an acronym for the title of the rockers' next album. One of the titles theorized was Life Is But a Dream, which, as previously mentioned, is written on the wall of the virtual room in the countdown.
"I've taken you as far as I can… now it's up to you," the Libad user wrote in their most recent tweet.
It's unclear whether the group is going to release a song or announce the album tomorrow (or both), but we'll find out at 11AM ET.
Avenged Sevenfold Launch Countdown
The 32 Songs Avenged Sevenfold Have Never Played Live
Avenged Sevenfold have never performed these songs live.