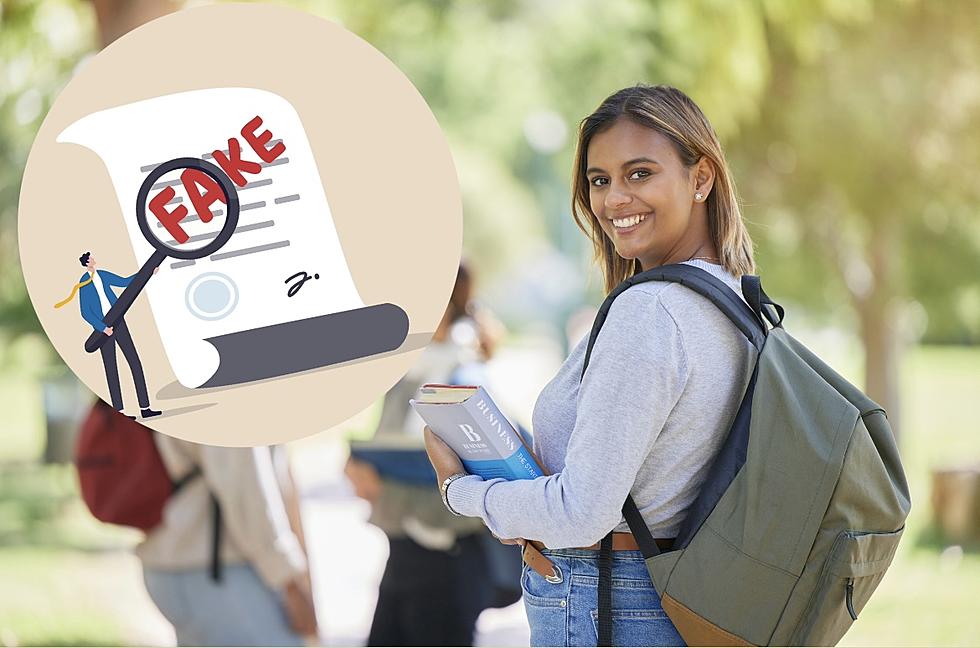 Be on the Lookout for This Fake New England College That's Been Seeking Applicants
Photo Credits: Getty Images
New Englanders should be on the lookout for an online scam in which a supposed "college" seeks money for a meaningless degree that leaves "students" empty-handed when it comes time to search for a job.
Or, as some might call that, "college."
But this one seems especially fake, according to Boston.com. A school calling itself "Massachusetts Central University" has a website and a nifty logo, but doesn't appear to be real, other than asking for your money in return for a piece of paper.
Its website apparently boasts a series of disconnected phone numbers, made-up emails, and even stock photos of so-called students. It also lists addresses and shows buildings belonging to real New England institutions.
Even crazier: it lists professors from other universities as its made-up faculty. You read right: if you're not careful, you could get catfished by a college.
The Massachusetts Attorney General's office is again investigating this phony school, which first surfaced in 2021. But until action can be taken, they're spreading the word not to enroll.
If you have enrolled, however, you should contact the Department of Higher Education or the FBI (just make sure they're not busy digging themselves out from that botched training exercise at a Boston hotel).
I taught for six semesters at my alma mater, Emerson College, so I know a thing or two about college. So here are Eight Great Signs You've Enrolled in a Fake New England College:
Team Nickname: The Loving Irish
It offers internships at Ames, Bradlees and Filene's
They give course credit for AP Ernie Bach History
You can major in Ben and minor in Jerry
They brag about making it the Final Four in Keno
Everyone who gets straight A's gets free furniture from Jordan's
It offers courses at the Steven Tyler School of Scarf Design
They claim America runs on Starbucks
The Best College Towns in New England
See the best college towns in New England and give one of them a go for your next bar crawl.
Get an Education at These 22 New Hampshire Colleges and Universities