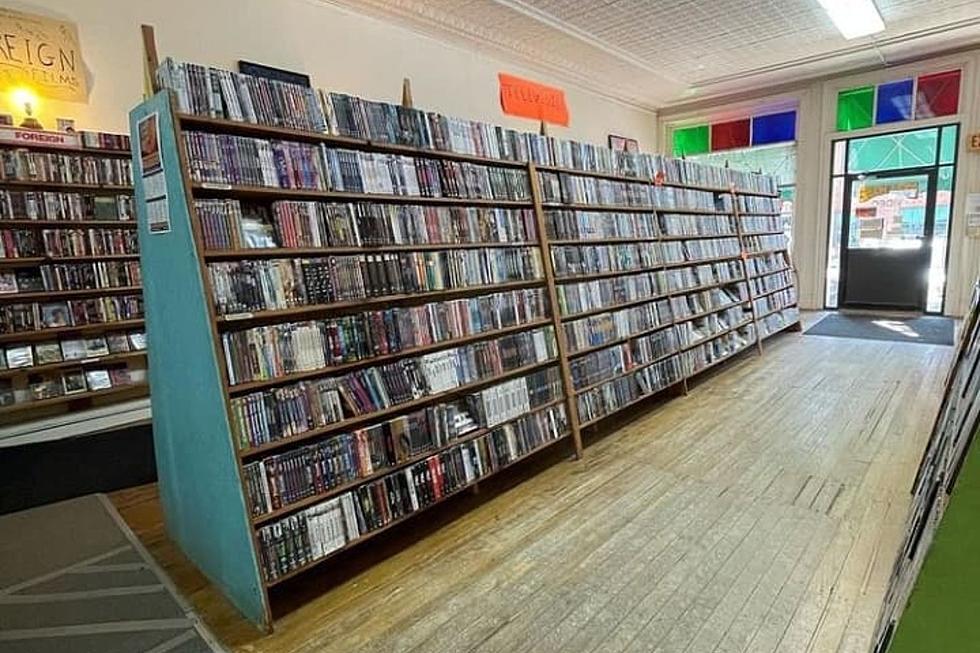 Believe It or Not, There's Still One Video Rental Store Open in Maine
Opera House Video via Facebook
I remember the very first time we watched a movie at home. It was 1982 and this new thing called the Video Cassette Recorder or "VCR" was becoming a huge hit, but they weren't cheap.
Oxford Hills Video opened up in my hometown and had a small selection of videos at the time and they would rent you the VCR as well. It didn't have a remote control and was a top-loading machine, but for the first time ever, we were able to watch movies at home. The first one I grabbed of course was Star Wars.
But times change and video rental stores slowly started to disappear as Netflix hit the scene with their online rentals that would ship DVDs to you by mail. Even that is going away in September of 2023 as everyone turns to streaming channels.
During its heyday, just about every town in Maine had a video store. From the mom and pop stores to chains like Sounds Easy Video, Movie Gallery, and Blockbuster. They're all gone now with the exception of one holdout that is still in business after nearly 30 years.
Opera House Video in Belfast, Maine still does things the old-fashioned way with a large selection of videos not only on DVD but even a few on VHS if you can find a player that still works.
Walking into this place looks like time has stood still for the past 30 years.
Everything from classics to new releases and movies you haven't even heard of, they've got it all.
News Center Maine did a great piece on Opera House Video recently and watching it really brought me back to the days of Oxford Hills Video. They each have that same vibe that brings back so many memories.
If you live in the Belfast area, forget Redbox and go pick up a movie at Opera House. I'm almost feeling like driving up myself to rent something. I just need to find which box my DVD player is buried in.
2023 Maine Agricultural Fair & Festival Dates
Even though it may not seem it, Maine fair and festival season is just around the corner. According to the
Maine Fairs
website, these are the proposed dates for some of Maine's biggest fairs and festivals. If there is an event that we missed that you believe should be on our list, please let us know by sending us a message through our app.
Where to Play Miniature Golf in Maine
The golf season is upon us. The mini golf season that is. Here's a comprehensive list of where you can go drop those hole-in-ones across Maine.