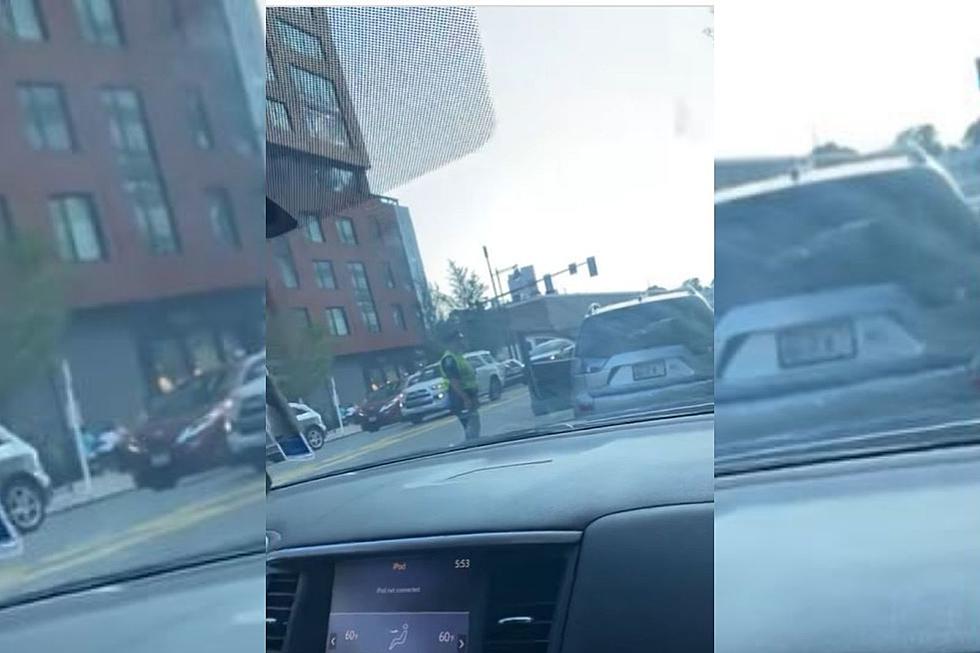 Boston Cop Helps Woman Struggling to Park Near Fenway
Photo contributed by Abbey Pacheco
Do you ever have one of those days where you just cannot park your car to save your life? This poor woman was struggle bussing trying to find a parking spot for nearly an hour at Fenway Park this weekend. Fortunately, someone was looking out for her.
Abbey Pacheco of Dartmouth was heading to Fenway Park for the New Kids on the Block concert on Friday, August 6.
"We pulled up to park and this lady had been looking and circling around the block for like an hour," Pacheco said. "There was a police officer there and he asked us if we could push back a little for her and we did. She did try a few times to get her car in the post, but it just wasn't working out. At one point he had to get between our car hood and the back of her car. He was trying to tell her to stop before she slammed into us. It was just a mess."
Pacheco offered to help the woman park her car to avoid any damage to either vehicle, but the police officer was already on it.
"He kindly helped her park her car, taking the keys from her with no hesitation and didn't want to make her feel embarrassed," Pacheco said.
Pacheco recorded the incident to show the cop's kind gesture.
"As a wife to a state trooper it kills me that they don't all get good recognition," Pacheco said. "This deserves some shares and likes. I regret not catching his name, but I hope we can find him and show him some love."
25 Jaw-Dropping Photos of the Obama's Edgartown Mansion on Martha's Vineyard
President Obama has scaled back his 60th birthday bash. If you didn't make the cut for Barack and Michelle's invite list, here are 25 stunning photos of both the interior and exterior of their
7,000-square foot mansion
.