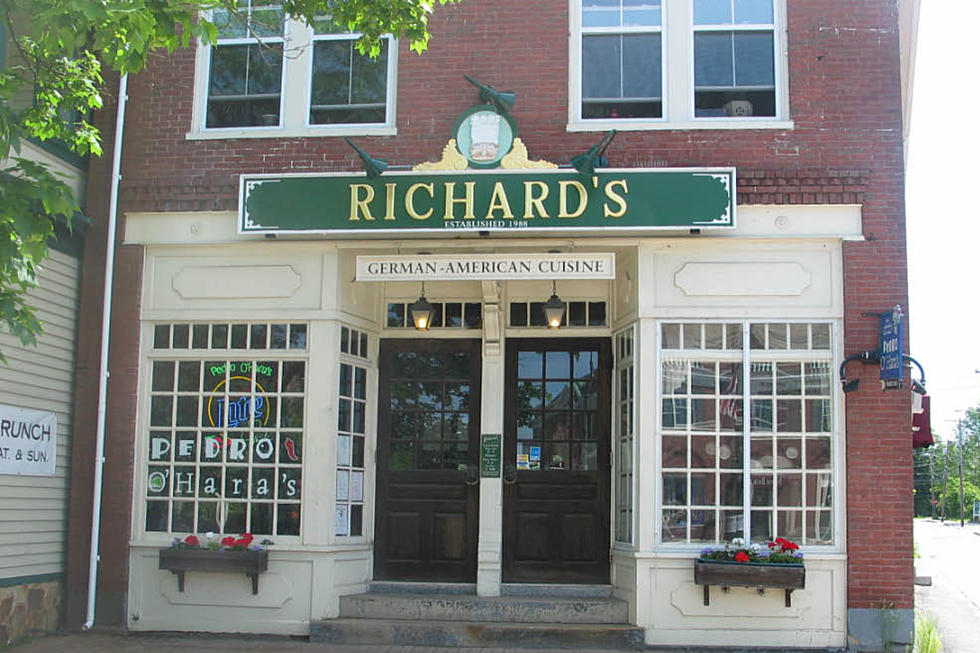 This Brunswick, Maine, Restaurant Isn't Closed for Good, Sets Reopening Date
Richards Restaurant via Facebook
Did you think that the legendary Richards Restaurant in Brunswick, Maine had closed? Think again! The restaurant has just announced its reopening date after a brief hiatus.
So, what prompted the temporary closure? The iconic German eatery, known for serving up delicious traditional cuisine, took the time to fully renovate their kitchen and is now ready to showcase all of its exciting updates!
Richard's Restaurant located at 115 Maine Street is the top German-American eatery located in Brunswick. They also serve American cuisine!
My last name is Snyder, originally Schneider, therefore, I am German and I have only ever tried sauerkraut so, Richards is on my bucket list!
Many Mainer's are excited to get back in and enjoy their favorite dishes!
Richards Restaurant will be reopening in a couple days, on April 19th, according to their website!
Make sure to make reservations to get in and check out their updated spot! Check out their Facebook here. 
10 Bagel Shops I Cannot Live Without in Maine
Bagels are delicious. So delicious that I wanted to share my favorite bagel spots in Maine!
Bring the Whole Family: 11 Pet-Friendly Lodging Options in Maine
Take the whole family for a trip around Maine, even the four-legged members.