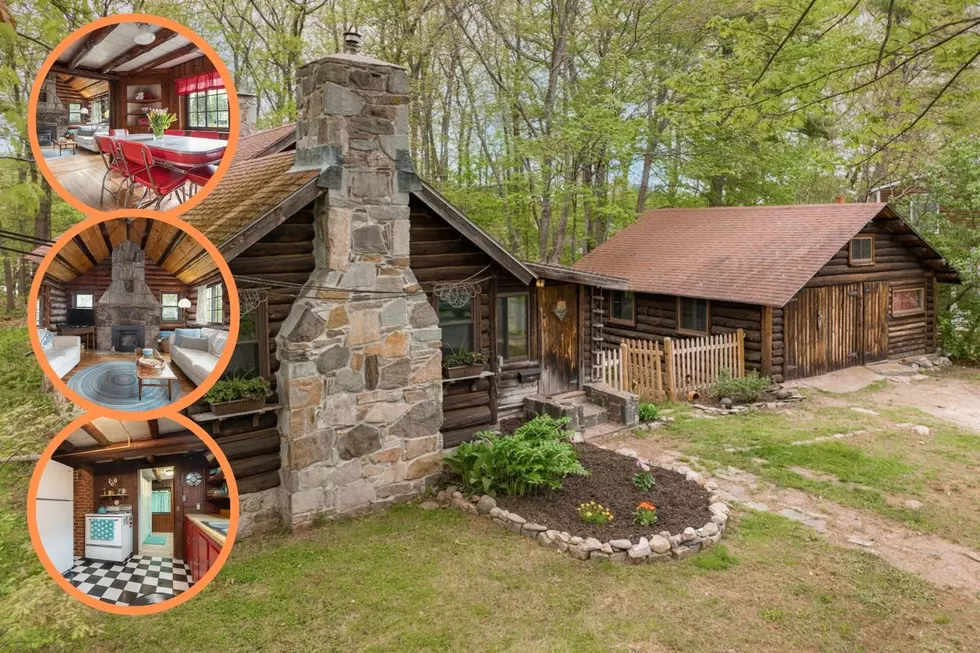 Can You Believe There's a Charming Little Log Cabin for Sale in Portland, Maine?
Bridget King & Jason Miller, Portside Real Estate Group: Canva
A friend of mine has a sister who is trying to move back to Maine. Cleary her sister finally came to her senses, because who doesn't want to live in Maine (I really mean that, pretty much every person in the world wants to live in Maine)?
My friend's sister is a sleuth when it comes to house hunting in this great state, so it was to no surprise that I got a hot tip from her about quite possibly the most unique house I have ever written about.
Here's the thing about this home. It's actually a log cabin, and it's in the heart of Maine's largest city, Portland. Yes, you heard that right. There's a log cabin for sale in Portland. And no, it's not raining cats and dogs.
The home is located on Murray Street in the popular Back Bay neighborhood. The one bedroom, one bath cabin is very close to Baxter Boulevard, and just minutes from downtown Portland.
The cabin is nearly 800 square feet and features exposed beams, wooden and tile flooring, a retro kitchen, multi-purpose loft, giant mantle, stone garden beds, and a detached garage.
I don't have to tell you how extraordinary of a find this home is. Its a charm you just don't see very often in an urban area. To be able to live in a log cabin that close to the downtown of a city is just unheard of. Yet, here we are.
The house is on the market for $285,000. For more information, you can check out the profile on Bridget King & Jason Miller, Portside Real Estate Group's website.
You can see more images of the cabin below. And a big thank you to my friend's sister for the tip.
Log Cabin Home For Sale in Portland
Located in the heart of Maine's largest city is this...log cabin. Yes, I said that right. This one bedroom, one bath log cabin is bursting with character in the heart of an area where you typically will not be finding log cabins.
The 20 Most Populated Maine Towns in 1950
A fun look at Maine's most populated cities and towns from 1950. Their 2020 population is also included to show the different growth rates for the vastly diverse set of towns.