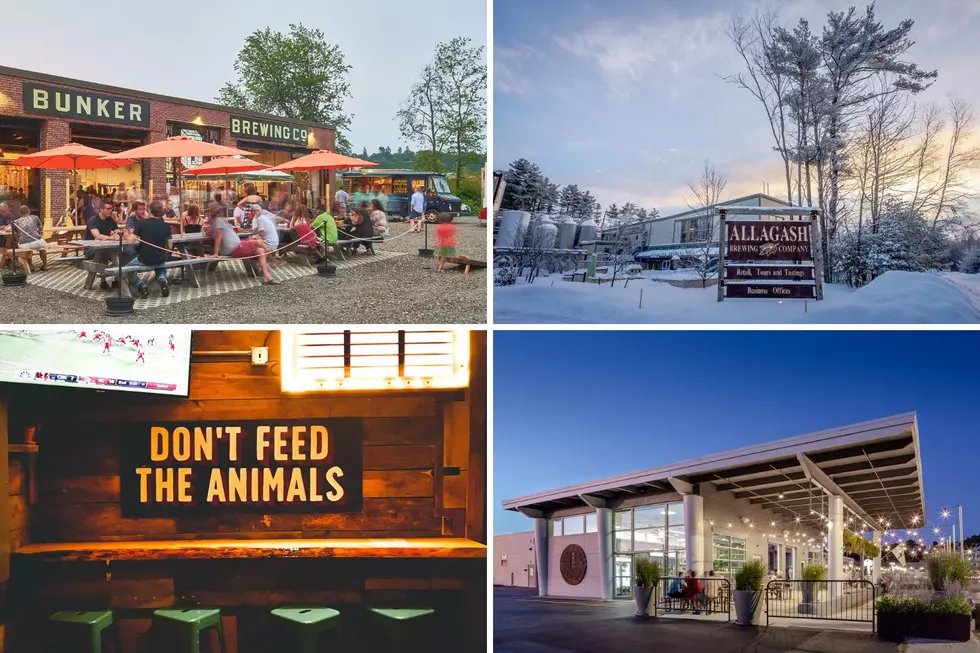 Celebrate the Holidays at These 23 Portland Craft Breweries
Portland Zoo, Bunker, Allagash, Austin St via Facebook: Canva
Maine Craft Beer
Maine's craft beer industry continues to be an absolute monster.
As of this publishing, there are over 100 breweries in the state. In 2019, Maine had the second-highest brewery per capita number (9.6) in the country. Even a global pandemic couldn't ravage an industry that certainly relies on tourism.
Now that the country continues to get even closer to pre-pandemic life, more tourists hit Maine this year. It's just more great news for an industry whose economic impact is similar to a small principality.
Holiday Brewery Destinations
There are many fun activities to enjoy when visiting family or coming home for the holidays, though not many compare to going out an enjoying a few libations.
Fortunately, Portland is a perfect location to participate in these holiday activities, especially if a brewery is your ultimate destination.
Portland, Maine, Breweries
I decided to take a look at Portland' breweries. Lord knows there's enough of them. Maine's largest city has a diverse group that include both young and old, large and micro.
Of course, there's the usual suspects like Allagash, Shipyard, and Bissel Brothers, to name a few. However, Portland is more than just the heavy hitters. It's a little bit of everything, which makes the town so incredibly unique.
Below is a closer look at Portland's suds shops. The 23 breweries can be found across the city, especially in the heart of Riverton and Bayside, and every single one is ready for you to enjoy the holidays with them.
How many have you been to?
23 of Portland's Best Breweries
Portland, Maine is loaded with breweries. Here's a list of the spots you can hit up when home for the holidays...or any time.
Look: 50 Maine Restaurants That are Worth the Trip
Thanks to our great listeners we were able to compile a list of many of Maine's great "worht the trip" restaurants, cafes, pubs, and bakeries.
These great spots can be found across the state and waiting for you to give them a try.
How many have you been to?