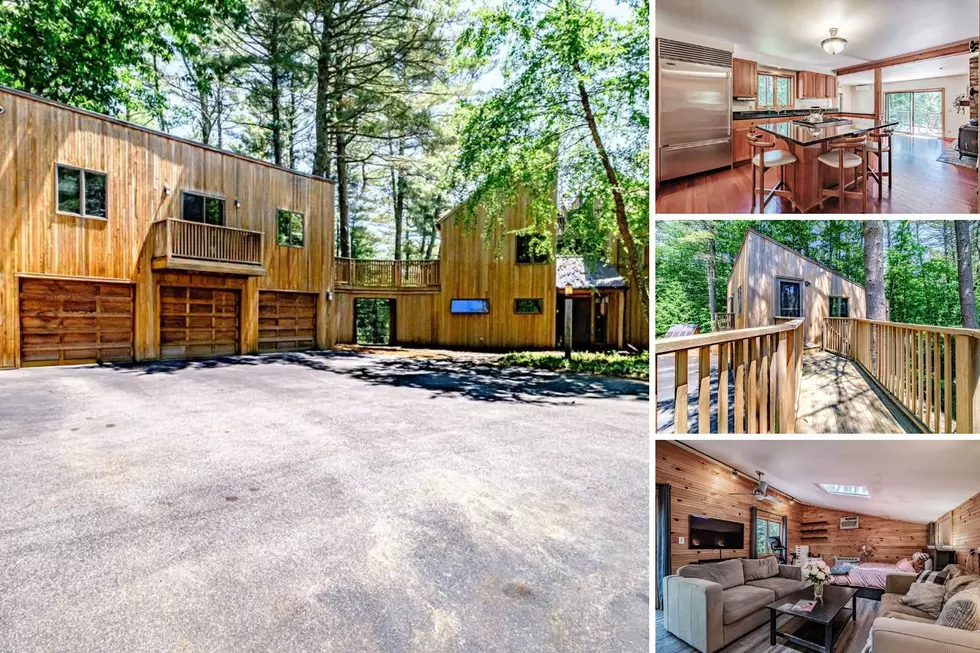 Contemporary Scarborough Home for Sale Wows With Stunning Architecture and Creativity
Carrie Scoville, Signature Homes Maine: Canva
I graduated from Gorham High School in 1999. While it has been over 20 years, that's not exactly a long time in actual standards of measurement.
The reason I bring this up is because I grew up in an era where the town of Scarborough was known for being much more of a farm and beach town than anything else.
However, a lot has changed in the last 20+ years, and Scarborough became one of the most desirable towns in the state. It makes sense. Scarborough is an ideal spot that's just minutes from Portland, has access to major interstates and routes, has (or had) vast amounts of developable land, and plenty of water frontage from both ocean and marsh. The town now boasts a population over 22,000 and continues to grow.
While houses can be difficult to come across, there's a home that just hit the market that will easily turn heads. The contemporary-style home is just feet from the marsh and minutes from beaches, Portland, and other great Southern Maine attractions.
The home features 4 bedrooms, 4 baths, an attached garage with an in-law suite, a fireplace, woodstove, state-of-the-art kitchen, two greenhouses, solar panels, 736 staircases (rough estimate), and gorgeous landscaping.
The home looks like it's right out of a science fiction movie, with very unique features and architectural designs. The is a contemporary-style fan's absolute dream home. And the beautiful greenhouses (one is actually attached to the home) and solar panels are wonderful features for anyone looking for more self-sustainability.
The asking price for this extremely unique home is $850,000. It's listed by Carrie Scoville with Signature Homes Maine. You can find more information here.
You can see more images of this unique home below.
Contemporary Scarborough Home Hits the Market With Plenty of Character
A very unique contemporary-style home in the desirable town of Scarborough has hit the market. This 4 bedroom, 4 bath house is loaded with charm, character, amazing features, and practicality.
Where To Find The Best Ice Cream in Each of Maine's 16 Counties