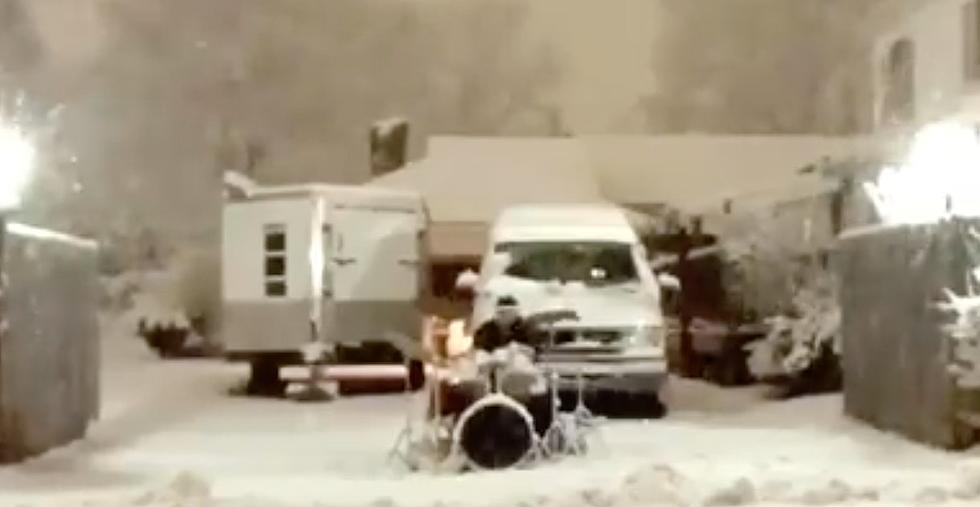 Dude In Maine Sets Up Drum Kit In Driveway And Plays During Snowstorm
Facebook via Steven Forrest Hamblen
If you think you're going a little stir crazy with the coronavirus quarantine, you're not alone. Things got a little weirder on Monday evening when a spring snowstorm arrived to annoy all of us. But one person in particular decided he wasn't going to annoyed and wasn't going to be kept inside. Instead, he saw it as the perfect opportunity to get outside, with his full drum kit, and let the frustration out.
In case you were worried what Steven's neighbors thought about these drumming shenanigans, they were on board. According to Steven himself, the neighbors applauded after his performance. And so did the Facebook audience as well. As of Wednesday, Steven's snow drumming video had almost 10,000 views. Everyone could use a little change of pace right now.
So this answers the question of "what do you do when it snows AND you're quarantined at home?" You play some rock n' roll to feel alive. Thanks Steven, we needed this today.