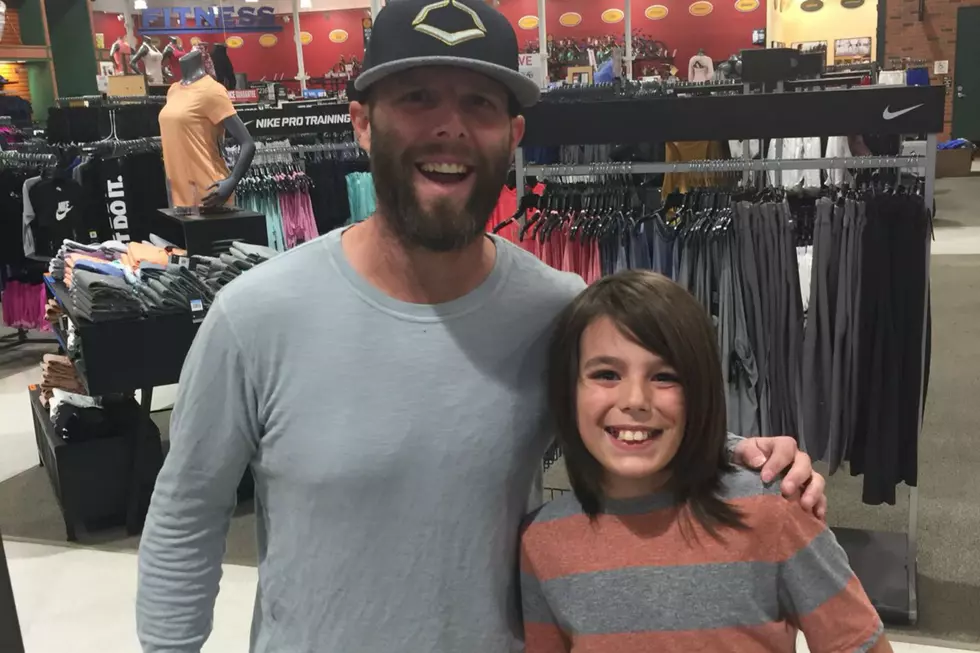 Dustin Pedroia Spotted Shopping For An Athletic Supporter In South Portland
Twitter via Momma Unfiltered
Imagine being this famous. Red Sox superstar Dustin Pedroia has been nearly a week in Portland on a rehab assignment with the Sea Dogs. Pedroia has played in a handful of games so far, and with the Sea Dogs home for a couple more games, Pedroia is likely sticking around to get some at bats. But what is Dustin doing in his off time? Apparently he's hitting up the Maine Mall area for a much needed item.
Shared on Twitter by Momma Unfiltered, she and her son were caught off guard to be shopping at Dick's Sporting Goods in South Portland right next to Pedroia. The mother tried to play it cool and not ask Pedroia for a picture because he was shopping for an athletic supporter. Her 10-year-old son on the other? Cup or no cup, he wasn't passing up a chance to take a photo with a Red Sox legend.
Apparently Dustin made a solid purchase, because after being scratched from the Sea Dogs lineup last night because of sloppy field conditions, he's back in there for tonight's game. And for that 10-year-old? That's a story you get to tell for a lifetime. "So I met Dustin Pedroia while he was buying a cup..."