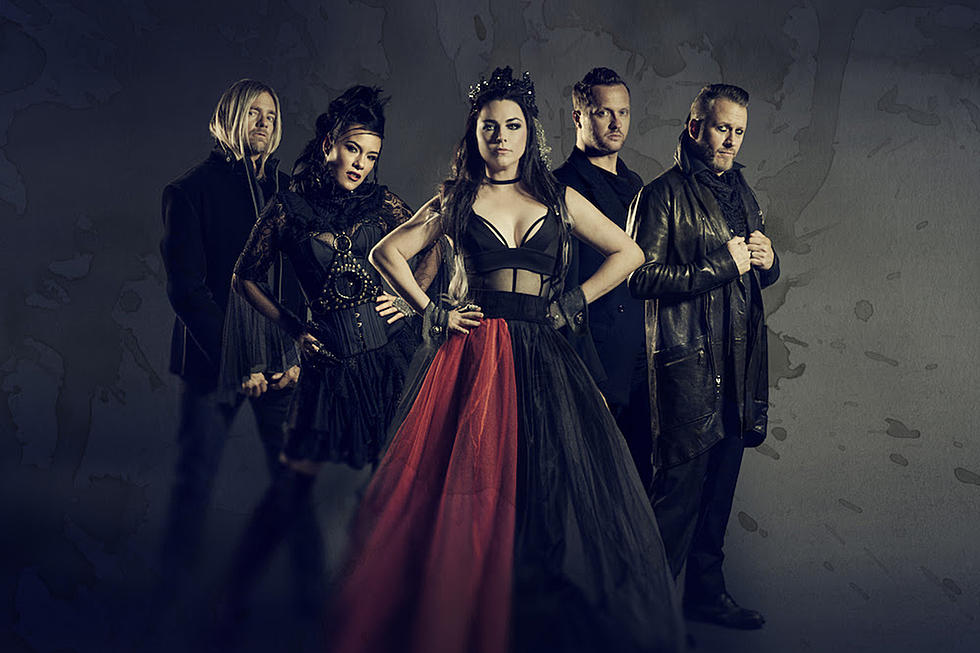 Evanescence Unleash String-Filled Cover of Fleetwood Mac's 'The Chain'
Photo by Paul Brown
Fleetwood Mac's "The Chain" has always had an epic quality to it, but Evanescence fully flesh out the instrumental capability of the song on their new cover of the classic track.
With the band enjoying their orchestral revisions of their own works in recent years, they've added what appears to be a full on orchestral backing, allowing a sweeping and soaring soundscape for Amy Lee to unleash her vulnerable yet ultimately powerful vocal. Take a listen in the player provided below.
The group initially recorded the track for the Gears of War 5 video game and a portion of the track had been featured in promotion for the game. Now the full song is available as a digital single, which can be found here.
"This cover was so fun to make. We love Fleetwood Mac and wanted to paint a dark and epic picture with our take on 'The Chain,'" said Lee. "The lyrics make me feel the power of standing together against great forces trying to pull us apart, perhaps even from the inside. I really wanted to drive that home in our version, and even made everyone in the band sing by the end of it! We're beyond excited to share this with our fans and I'm really looking forward to playing it live."
Meanwhile, Lee and her band have been in the studio working toward their next studio album. The group will play Knotfest Mexico this next week (Nov. 30), then are off the road until late March, when they play a one-off show in Japan as a precursor to an April European tour with Within Temptation. Stay up to date with all their touring here.
Evanescence, "The Chain" (Fleetwood Mac Cover)
See Which Evanescence Song Made the 66 Best Rock Songs of the 2010s